Benefits of Cloud-Based Complaint Management
Are you struggling to stay abreast of tenant complaints? We feel you. As a facility manager, it is indeed a daunting task to keep track of all the complaints, prioritize them and address them on time. It must be chaotic to drown in an ocean of spreadsheets. But, is it? With cloud-based complaint management systems, you can resolve complaints swiftly while sipping coffee. This revolutionary technology helps to enhance tenant satisfaction and operational efficiency.
How exactly? Let's take a plunge and discover the manifold benefits of a cloud-based complaint management system.
What's Cloud-Based Complaint Management?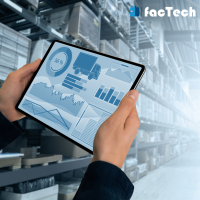 It's a software solution that leverages cloud computing technology to streamline the process of handling customer complaints. A cloud-based complaint management system provides a centralized online platform allowing facility managers and technicians to efficiently track, and resolve complaints.
This is not all! These systems also offer greater accessibility, scalability, and collaboration features. You no longer need on-premises servers or chaotic paperwork!
Read More: How to raise complaint or grievance?
Benefits of Cloud Complaint Management
Now that we are well aware of the deal with cloud solutions, let's have a look at its benefits.
Enhanced Accessibility and Availability
A. Easy Access to Complaints:
Using a cloud-based complaint management system, you can respond to complaints promptly and initiate efficient resolution. Facility managers can access these complaints anytime and from anywhere.
B. Better Collaboration:
Such a system also facilitates seamless communication between facility managers, clients, and technicians. You can easily exchange complaints, maintenance and other information with each other. The outcome is better collaboration and faster issue resolution. The occupants and the technicians can get real-time notifications regarding the progress. This transparency keeps everyone informed.
C. Access to Maintenance Histories:
With cloud systems, you can have immediate access to past maintenance histories. This enables the technicians to better understand equipment or facility issues and troubleshoot effectively. This access to historical data reduces the time required for diagnosis and repair.
D. Develop Knowledge Base:
With the history of complaints and their resolutions, you can develop a knowledge base over time. This can contain common complaints and troubleshooting tips. The benefit is pre-eminent. Technicians can easily access such tips and address new complaints with efficiency.
Cost Savings
A. Reduction of On-Premises Infrastructure: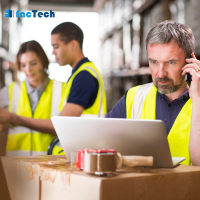 You no longer need extensive on-premises infrastructure, such as servers and hardware. This reduces upfront costs and ongoing maintenance expenses. Cloud-based systems often offer flexible pricing models, such as pay-as-you-go or subscription-based options. You can allocate resources according to their specific needs, avoiding unnecessary expenses associated with underutilized resources.
B. Streamlined Maintenance Operations:
By automating processes, optimizing workflows, and providing centralized data management, cloud-based systems increase operational efficiency. This results in cost savings through reduced labour hours and improved resource allocation.
Read More: How to enable OTP based Complaint Closure?
Integration with Facility Management Systems
A. Synchronize Customer and Asset Data:
You heard that right! Cloud-based complaint management systems can seamlessly integrate with existing facility management systems. This allows you to synchronize customer data, asset information, and maintenance schedules.
B. Plan and Schedule:
This integration enables facility managers to align complaint resolution with ongoing maintenance activities. This ensures coordination, maximum efficiency and minimum downtime.
C. Efficient Work Order Management:
You can create, track and manage complaint work orders without hassle. Facility managers can easily assign tasks to technicians, monitor progress, and ensure timely resolution of issues. All thanks to this cloud-based solution!
Automation and Workflow Optimization
A. Automated Escalation and Prioritization:
You can configure the cloud-based system to automatically escalate complaints based on predefined criteria, such as urgency or severity. This ensures that critical issues receive prompt attention and are resolved in a timely manner.
B. Resource Utilization and Time Management:
Cloud-based systems provide visibility into technician availability and workload. As discussed before, you can optimize resource allocation, assign tasks to the most suitable technicians, and monitor progress to ensure efficient use of time and resources.
Scalability and Flexibility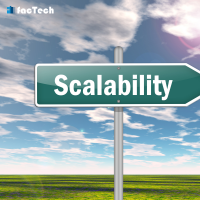 You can effectively manage multiple facilities simultaneously. Wondering how? That's no big deal with cloud-based systems. You can easily add new locations, assign complaints to specific facilities, and monitor overall performance from a centralized platform. And the best part? You can adjust the system's capacity based on fluctuating demands. Whether your business is expanding or downsizing, cloud systems can easily accommodate changing business needs without disruption.
Improved Client Satisfaction and Retention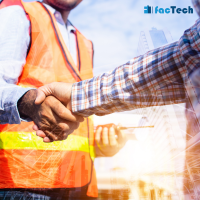 By now, you must have realized that cloud-based systems enable facility managers to respond promptly to customer complaints, acknowledging their concerns and initiating resolution processes.
This promptness enhances customer satisfaction and builds trust in the facility management services. By leveraging data analytics and historical complaint trends, your team can identify potential issues and proactively address them.
Such a preventive maintenance approach minimizes the occurrence of complaints and enhances the overall customer experience. Cloud-based systems facilitate clear and transparent communication between facility managers, technicians, and clients. Regular notifications and self-service portals keep customers informed about the progress of their complaints, fostering transparency and customer satisfaction.
Summing it Up
We hope that you had a good reading experience! It's time to wrap things up.
As aforesaid, cloud-based complaint management systems offer a multitude of benefits to facility management operations. From enhanced accessibility, and scalability to elevated client experience, this cloud solution does it all!
Centralized data management, collaboration tools, and knowledge-sharing capabilities streamline workflows and improve efficiency. Furthermore, the right one for your facility must come with enhanced security measures, integration with existing facility management systems, and automation of processes.
Finally, we would suggest you scrupulously examine the features of the cloud-based complaint management system and then make a decision. If you have any further queries, feel free to contact us or leave a comment!
Contact us for a free demo of how our expertise can help you achieve your business goals to the best.