How DLF, Ambience, Ireo, Jaypee improves Billing Process with Factech iBill
Pains in CAM, Electricity, Rental Billing
Before simplifying and automating billing through Factech iBill, The key problems in customer billing for real estate players have been:
Less and Late Recoveries: Inaccurate, manual, and late billing leads to grey areas in billing and hence
Managing Change: Change is regular. It might be due to tariff rates, government policies, teams, or pandemics like COVID-19. With a semi-manual system, it is very cumbersome to handle change
Scale: With increasing costs, it's mandated to get more work done with the same team. The system must be scalable to benefit from economies of scale.
Working in isolation: Mostly system works in isolation, and they have no communication with existing ERPs like SAP, Oracle, or Tally ERP. This leads to errors and late updates in the overall System.
No Insights, Real-Time Reports: Without an online System, Stake holders has no idea what is happening, and what actions to take to bring the best out of the effort.
How iBill – Recurring Billing Solution Helped
As of today, DLF is using Factech Billing Solution in more than 14 sites including commercial and luxurious projects. The Cloud-Based solution helped DLF and other clients by providing:
Self-configurable unit level bill plans and tariffs

Integrations with various tax and regulation portals and finance ERP's

Automatic reminders/alerts/notification

Auto delayed payment charge calculation and collection

Daily site-wise reports like collection vs invoicing, defaulters, GST, etc.

The ability of the system to easily apply complex lease terms like (revenue share, Minimum guarantee, RS+MG, and more)

Single click billing of Lease, Utility (Electricity/water/gas)
How Park Centra increased their collection by more than 30 Lacs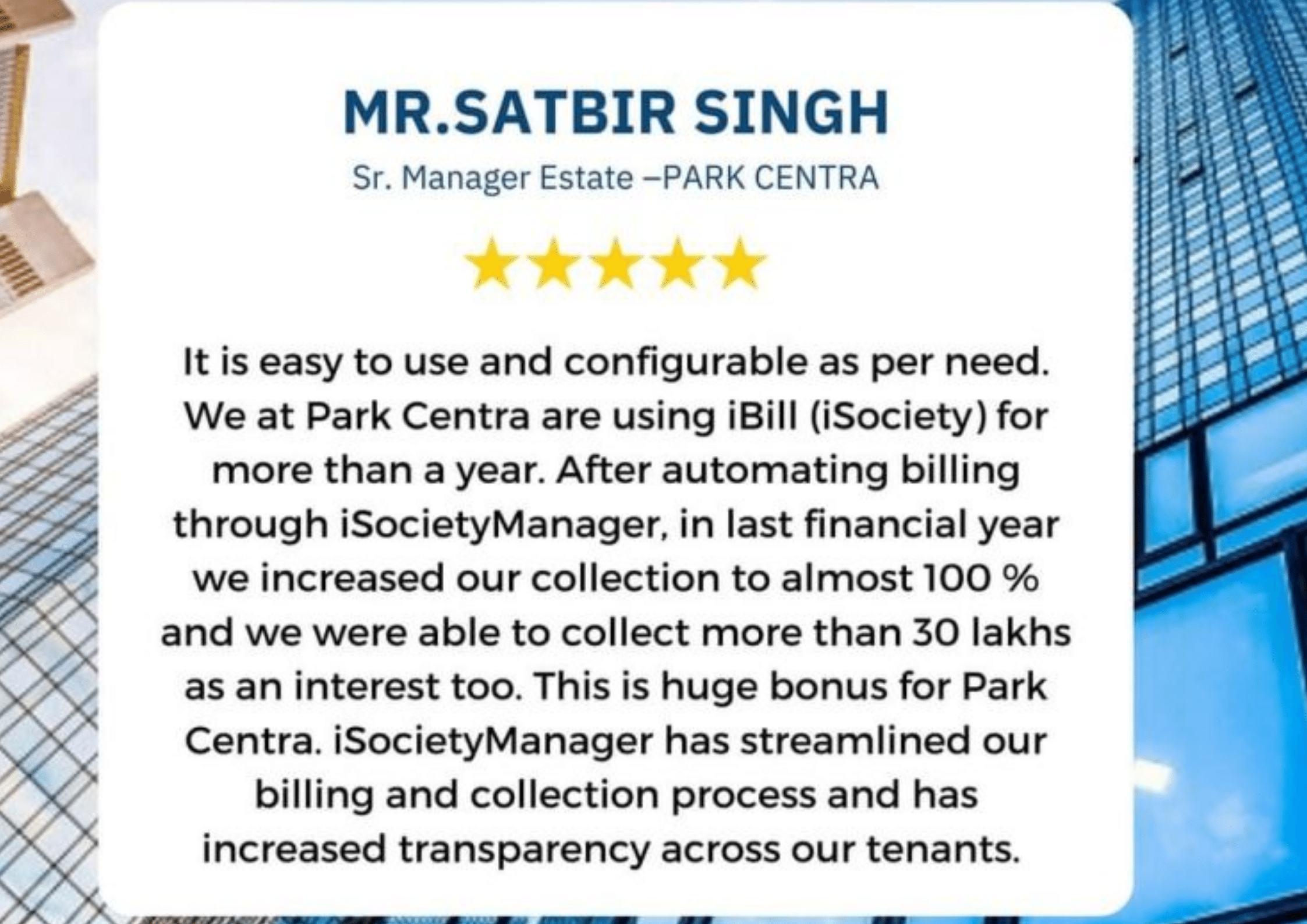 How Ireo is saving more than a lac every month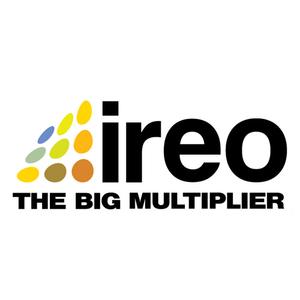 Ireo has below benefits from iBill:
Save more than 200 hours monthly by automating posting to tally with iBill system

Ireo is using more than 4 bill plans and all bills get generated in a single click without any error. It's saving more than 300 hours monthly if their team need to generate them without a system

With auto payment transactions through multiple online payment gateways, more than 100 hours are saved every month.
How Jaypee Scaled its Billing Process
Still waiting on residents to pay monthly dues? iSocietyManager is the Solution
Key Benefits of using Factech Billing Solution
Scale their operations while saving costs.
Win more business with Brand boost using advanced tools to automate their functions.
Delight their customers while showcasing Cost Saving and Improved Effectiveness
Offload their employees with insights and reports flowing automatically.
Give power, experience, and tools to the young team so that they work as experts with the latest protocols in real-time across all sites.
Enhanced Convenience to Residents with Mobile App –Ledger, Online Payment, Bills.
Get Insights and Prescriptions while working that is Improve Process with tracking of Process KPI. Centralized and site-wise dashboards will help in taking better decisions.
Ready for Future with Advance Billing Management System.