Operational Efficiency Through CMMS
Maintenance management may not be a glamorous topic but don't hit the snooze button just yet! Efficient maintenance management is vital for businesses to remain competitive and profitable. Are you sick of never-ending spreadsheets and manual documentation? It's time to take maintenance management from snore to score using CMMS software.
In this blog, we'll deep dive into the benefits of CMMS and learn how it can help drive operational excellence. But first, let's get down to the brass tacks.
What's the deal with CMMS?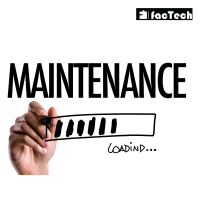 A Computerized Maintenance Management System (CMMS) is a software program that assists organizations in managing and optimizing their maintenance operations. It stores asset details, work orders, preventive maintenance schedules and other critical information in a centralized database. A CMMS software automates maintenance-related tasks like generating work orders, scheduling maintenance activities and tracking inventory levels among others.
Managers can easily analyze equipment performance, identify potential issues, and take corrective measures using this breakthrough technology. This helps in achieving optimal performance as maintenance teams work smarter and faster than before.
What are the benefits of CMMS Software?
A computerized maintenance management system provides several benefits for organizations looking to streamline maintenance management and achieve operational efficiency. Here are some of its key advantages:
1. Preventive Maintenance Scheduling
Preventive maintenance involves the timely maintenance of equipment to prevent breakdowns. With computerized maintenance, organizations can build preventive maintenance schedules from equipment usage, manufacturer recommendations, or other such data. These schedules reduce the risks of unplanned downtime and expensive repairs as the equipment is serviced before its starts malfunctioning.
Using this technology, you can also track maintenance history and identify trends to make decisions about future needs like equipment replacements or upgrades to prevent equipment failures and reduce downtime.
Furthermore, CMMS software helps organizations optimize their maintenance schedules. You can now analyze equipment usage and performance data to determine the optimal frequency for preventive maintenance tasks. This approach can help save time and money by reducing the number of unnecessary maintenance tasks.
 

2. Work Order Management Through CMMS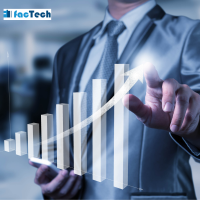 Work order management involves creating and assigning work orders, tracking progress, and ensuring that maintenance tasks are completed on time. Traditionally, this is a cumbersome task involving loads of paperwork. But with CMMS, work order management has become much more efficient and streamlined.
This technology automates generating work orders, assigning tasks to technicians, and tracking progress. Work orders can be created based on equipment condition, and preventive maintenance schedules. In addition, technicians can access work orders from their mobile devices, complete tasks, and update the work order status in real-time.
By analysing work order data, you can identify areas for improvement and make informed decisions about resource allocation. You can easily generate reports providing insights into the number of work orders completed, the time taken to complete them, and the cost of each work order.
3. Inventory Management in CMMS Software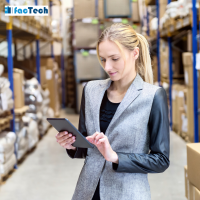 Without proper inventory management in place, maintenance tasks are delayed due to stock-outs or excess inventory can lead to unnecessary holding costs. Fortunately, CMMS provides a comprehensive solution to inventory management challenges.
You can streamline the procurement processes easily and track vendor information to negotiate better prices. By having visibility into vendor performance metrics such as lead times, delivery accuracy, and pricing, you can now make informed decisions about which vendors to work with and when to order supplies. This helps to reduce procurement costs, improve vendor relationships, and optimize inventory levels.
Moreover, CMMS can also generate inventory reports, providing organizations with insights into inventory levels, usage patterns, and costs. These reports can help maintenance managers identify excess inventory, slow-moving items, and items that require more frequent replenishment. 
4. Equipment Performance Analysis
CMMS enables maintenance managers to generate equipment performance reports that help gain insights into equipment usage, uptime, downtime, and other critical metrics. You can identify trends, track KPIs, and make data-driven decisions about maintenance and equipment replacement.
Facility managers can also set up alerts and notifications for potential issues, such as a sudden increase in equipment downtime or a drop in equipment efficiency. This proactive approach allows maintenance teams to address issues before they turn into significant problems.
5. Compliance Management Using CMMS Software
You must be well aware of the consequences of non-compliance – fines, legal action, and damage to the organization's reputation. This is where CMMS comes wearing a cape.
Using this technology, companies can track compliance-related tasks such as inspections, audits, and certifications. It can also maintain documentation such as permits, licenses, and training records. In addition, you can generate compliance reports, which provide an overview of compliance-related activities and enable organizations to identify areas for improvement.
What are the CMMS implementation best practices?
Now that you have gone through the fundamentals, let's quickly catch a glimpse of some of the best practices for implementing CMMS:
1. Define CMMS Goals and Objectives
You need to first identify the key performance indicators (KPIs) you want to track, such as equipment uptime, maintenance costs, or inventory levels. This helps in measuring the effectiveness of CMMS and identifying areas for improvement.
2. Involve Key Stakeholders
CMMS implementation requires collaboration between various stakeholders, including maintenance managers, IT staff, technicians, and end-users. Involving key stakeholders in the implementation process can help organizations ensure that the system meets their needs and requirements. Stakeholders can provide valuable input on system design, data migration, and training.
3. Data Migration to CMMS Software
Data migration is another critical component of CMMS implementation. Organizations must ensure that the data migrated from legacy systems is accurate and complete. Data migration requires careful planning, testing, and validation to ensure that the data is usable and meaningful.
4. Training and Support
Companies should provide robust training to all stakeholders, including maintenance managers, technicians, and end-users. Training should cover system functionality, workflows, and best practices. Support should be available to users to address any issues, questions, or concerns they may have.
5. Continuous Improvement in CMMS Software
CMMS implementation is not a one-time show but an ongoing process. It is essential to continuously evaluate your CMMS performance, identify areas for improvement, and take corrective actions. Regular system maintenance, data quality checks, and user feedback can help improve maintenance operations and achieve operational efficiency.
Final Words
Summing it up, a computerized maintenance management system can help organizations streamline maintenance operations and achieve optimal performance. By automating maintenance-related tasks, providing real-time data, and generating performance reports, CMMS helps reduce downtime, lower maintenance costs, and improve equipment reliability.
Implementing this system requires careful planning, collaboration, and continuous improvement. So, say goodbye to the days of manual record-keeping and hello to the world of digital maintenance management!
Contact us for a free demo of how our expertise can help you achieve your business goals to the best.