Top 5 Procurement Practices in Real Estate
In real estate, the deals are big, the stakes are high and the competition is cutthroat. Procurement practices are the linchpin of this industry, be it negotiating with suppliers or ensuring quality control.
What's the Deal with Procurement in Real Estate?
Procurement practices in real estate refer to the set of strategies used to acquire the necessary goods and services for the operation and maintenance of real estate assets. It is crucial to timely source high-quality materials at minimum costs. Without any further ado, let's have a look at the procurement process in real estate.
Identifying the need for procurement
The first and foremost step is to identify the specific goods or services needed to manage and maintain the real estate assets. This could include anything from maintenance and repair services to the purchase of new equipment or materials.
Establishing requirements
Once you're done with the identification, the next step is to establish the specific requirements. This involves defining the technical specifications and quality standards among others.
Sourcing suppliers for procurement
You have to now source potential suppliers of the required goods or services. This includes conducting market research, issuing requests for proposals (RFPs), and inviting bids from suppliers.
Evaluating suppliers
Once you receive the bids from the suppliers, the further step is to evaluate the proposals based on the established requirements. You can conduct a thorough analysis of each supplier's proposal, including factors such as price, quality, delivery time, and reputation.
Selecting a supplier
Select the supplier based on your evaluation results. This involves negotiating the terms of the contract, including price, delivery time, quality standards, and other terms and conditions.
Managing the relationship
Once a supplier has been selected, it is of paramount importance to manage the relationship. This ensures the timely delivery of goods and services, at the expected quality, and at the agreed-upon price. You have to monitor the supplier's performance, resolve any issues that arise, and maintain open communication throughout the process.
Real Estate Procurement Best Practices
Now, let's take a plunge into the procurement best practices that'll help you to ace your real-estate game. From the art of negotiation to automation and technology, let's have a quick look at the top 5 procurement practices. Scroll down!
1. Establish Clear Procurement Processes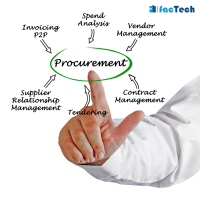 You need to first establish a well-defined procurement plan. This keeps all the miscommunication and delays at bay. Make sure to outline every aspect of the procurement journey.
Some of these are vendor selection criteria, contract management, quality control measures, dispute resolution mechanisms, budgeting and cost control, and risk management protocols.
The benefits? A clear and transparent procurement plan ensures that all the stakeholders are well-informed of their roles and responsibilities. This prevents confusion and chaos. For instance, a vendor selection criterion will ensure that vendors are chosen based on factors such as quality, cost, and timeliness.
Include quality control measures in the plan to ensure that the materials procured meet the project standards.
2. Leverage Technology and Automation
An automated procurement system streamlines procurement processes and reduces the risk of errors. With the right procurement software, real estate companies can identify cost savings opportunities, manage contracts and agreements, and track vendor performance.
Are you familiar with any e-procurement technologies? From requisition, and contract management to e-auction and vendor management, technology transforms the realm of real estate.
3. Focus on Supplier Relationship Management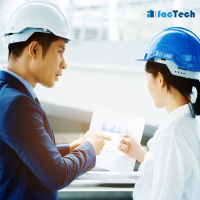 Supplier relationship management (SRM) is yet another crucial procurement practice that involves building robust relationships with suppliers.
You must enforce an efficient supplier management system to regularly evaluate supplier performance and establish communication channels to ensure that both parties are on the same page.
In addition to this, you also need to address supplier concerns and give prompt feedback to prevent clashes. Developing mutually beneficial agreements and contracts can help build trust between the two parties and provide a solid foundation for a long-term partnership.
4. Embracing Sustainability for Real Estate Procurement
In this day and age, real estate companies must embrace sustainable procurement practices that support environmentally responsible sourcing, ethical labour practices, and community development.
One such practice is sourcing environmentally friendly building materials. This includes using materials with low carbon footprints or those that can be recycled. Moreover, companies should conduct regular audits to ensure that suppliers are following environmental laws and regulations.
Real estate companies can provide for a more just and equitable society. Wondering how? Well, you must ensure fair labour practices. This can include ensuring that suppliers pay fair wages and provide safe working conditions for their employees.
Furthermore, through sourcing materials and services from local suppliers, real estate companies can contribute to economic development and social well-being.
Role of digital facility management- Smart buildings, Green buildings, and Sustainable development.
5. Conduct Comprehensive Risk Management
One effective risk management strategy involves conducting due diligence on suppliers and vendors. For this purpose, you need to research potential suppliers and ensure that they are reputable and have a track record of delivering high-quality products and services.
Additionally, real estate companies can analyze market conditions, assess supplier financial stability, and identify potential legal or regulatory risks.
With proper procurement software in place, you can identify, assess, monitor and mitigate risks. A comprehensive risk management plan outlines mitigation processes, contingency plans and risk transfer mechanisms.
By conducting comprehensive risk management, real estate companies can minimize risks and improve project outcomes, leading to more successful and profitable projects. Moreover, such effective risk management also leads to increased investor trust and confidence.
Final Words
In conclusion, the real estate industry can benefit greatly from the aforesaid top five procurement practices. Clear and transparent procurement processes, technology and automation, supplier relationship management, sustainable procurement practices, and comprehensive risk management can all lead to improved project outcomes and long-term success.
Real estate companies must focus on these practices and continuously improve them. This will help in reducing costs, minimising risks, and strengthening relationships with vendors and suppliers. 
If you have any further queries, don't hesitate to leave a comment!
Contact us for a free demo of how our expertise can help you achieve your business goals to the best.