What Are the Benefits of Workplace Inspections?
Benefits of Workplace Inspections
Inspections in the workplace tend to avoid accidents, deaths, and illnesses. Inspections help to recognize and monitor risks in the workplace so that disciplinary steps can be taken. Inspections should be planned, conducted, reported on, and monitored with the assistance of health and safety committees.
Inspections are crucial because they enable you to:
Pay attention to employees' and supervisors' needs.
Develop a better understanding of work functions and responsibilities
Classify current and future risks
Figure out what's causing the problems.
Suggest a course of action
Keep track of the actions taken to remove dangers or control the risk (e.g., engineering controls, administrative controls, policies, procedures, personal protective equipment)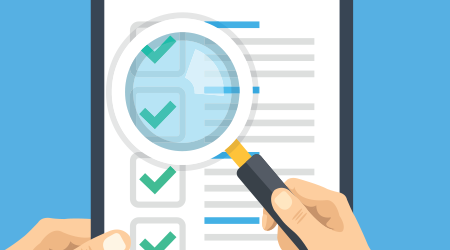 Daily in-house inspections will help your company in the following four ways:
   Inspections aid in the identification of current (and potential) dangers in the building.
A physical safety assessment performed by the maintenance team will expose anything in your building that presents a danger to visitors, employees, and occupants. Visual inspections performed on a regular basis will assist the facilities staff in determining how well (or not so well) new policies are operating.
Inspections will assist the safety squad in identifying the root causes of safety hazards.
The protection and security of their facilities is a top priority for facility directors and their teams. Before an investigator arrives, maintenance staff may use periodic checks to detect risks and take precautions to minimize them.
Inspections will assist you in tracking your progress toward risk reduction and abatement.
Inspection results will show how far you've come as a company and what steps you've done to address any red flags discovered during the inspection. Increased improvement toward protection and enforcement would result from consistent review.
Benefits of workplace Inspections demonstrate the need for disciplinary measures to address enforcement concerns.
Adjusting corporate policy, updating safety protocols, wearing extra personal protective devices, or engaging with staff to consider their safety issues are also examples of corrective action. Inspections can provide insight into the organization's daily activities and how they can be improved to facilitate protection.
Inspections in the workplace on a regular basis are an essential component of the overall occupational health and safety policy and management system if present.