CMMS in Facility Management
What is CMMS
Software that centralizes maintenance data and streamlines maintenance operations is known as a computerized maintenance management system, or CMMS. It aids in maximizing the use and accessibility of tangible assets like machines, transportation, communications, plant infrastructures, and other assets. CMMS systems, also known as computerized maintenance management information systems (CMMIS), are used in manufacturing, energy, transportation, building, and other sectors where physical infrastructure is essential.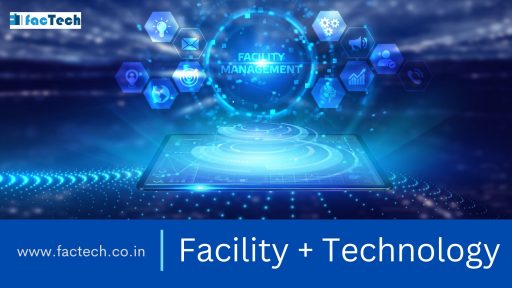 Why is it Important
Unquestionably, integrating FM software has numerous benefits, but one of the most important is the significant transition from corrective to preventive and even predictive maintenance routines. Workflow organization is simple, work orders are managed and handled, and the facility's particular needs are met. CMMS in facility management programme collects all critical information, such as the needs for materials and consumables, the history of asset interventions, a list of replacement parts, rebuild schedules, and condition monitoring data. On any smart device, all of this information is accessible around the clock.
How Does a CMMS Benefit Facility Managers?
Mobility Work can help professionals in many ways as a valuable tool for effectively and efficiently executing a facility management strategy.
Increased Asset Life

Transparency

Increased Productivity

Scheduled Notifications

Improved Internal Communication

Reporting and Analysis

Audit and Compliance

How to choose CMMS Software
Step 1: Determine Your Goals
Setting your expectations and goals clearly is the first and most crucial step in selecting a CMMS in facility management.
Step 2: Form Your CMMS Team
The next stage is to solicit the assistance of your team members who are already familiar with maintenance operations once you have determined what is vital to you in a CMMS.
Step 3: Think about Needs for Preventive maintenance, Soft FM, Inventory and other modules
Make sure the maintenance software you choose enables them all in the manner in which you perform it.
Step 4: Three months rule
The First 3 months are very critical for the years to come. Work closely with the internal team at all levels, especially at the ground staff level and hold weekly meetings jointly with vendor experts. This transition, if executed perfectly, is going to change the facility processes for good and forever.
Step 5: See the software in action
Keep looking for new use cases coming up when the system is in live use and never ignore them. Analyze them and shortlist the most practical and useful ones and embed them into the system. This will keep it alive and evolving.
Contact us for a free demo of how our expertise can help you achieve your business goals.