HVAC Maintenance
HVAC Maintenance Checklist
As per Wikipedia
"Heating, ventilation, and air conditioning (HVAC) is the technology of indoor and vehicular environmental comfort. Its goal is to provide thermal comfort and acceptable indoor air quality."
Why You Should Have an Annual HVAC Maintenance Plan?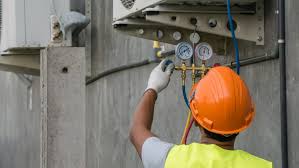 Prevention is better than cure. This is as true for Assets as for humans. A preventive maintenance plan is important for any Asset. HVAC Maintenance is one of the most critical Assets for any building that has to be taken care of. Preventive Maintenance (PM) will vary depending on the frequency like Monthly, Half Yearly, or Yearly.
Below are few tangible benefits of having a Preventive Maintenance Plan for HVAC:
Increased Life Span

Saving in costly repairs

Lower energy bills

Better Air quality

Increased Safety
Factech provides Kaizen CMMS to manage the digital Preventive Maintenance Schedules for HVAC and other critical Assets.
What is an HVAC Preventive Maintenance Checklist?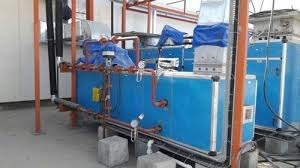 Using an automated  HVAC Maintenance checklist helps us to recognize signs of malfunction quickly, fix possible problems, and ensure that the HVAC system operates cost-effectively.
A good checklist is concise, ordered, and adaptable for new changes. The checklist needs to be updated as and when required so that the purpose is fulfilled.
HVAC Maintenance Process using Checklist
Technicians normally perform below maintenance Jobs: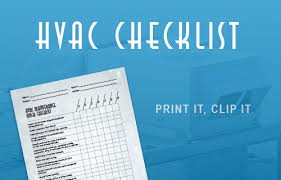 Check that the thermostat settings are optimized. This will ensure that the cooling and heating system works efficiently and saves energy.

Check the system's controls to ensure proper and secure operation. To ensure the machine begins works,   and shuts off properly check the equipment's starting period.

Lubricate all pieces that are moving. Parts lacking lubrication cause engine friction and increase the amount of energy that you use.

All electrical connections are tightened and voltage and current tested on motors. Faulty electrical connections will cause your device to run unsafely and decrease the life of major components.
HVAC Maintenance Checklist- Heating Specific
Gas or oil connections that work incorrectly are a fire hazard and may lead to health problems. 

Improper burner operation is caused by a dirty burner or cracked heat exchanger. Either can trigger less safe and efficient operation of the equipment.

Check all connections to gas or oil, gas pressure,  combustion of the burner,  and heat exchanger. 
HVAC Maintenance Checklist- Cooling Specific
To provide sufficient system airflow for greater comfort levels, clean and change the blower components. Airflow issues can reduce the efficiency of your device by up to 15 percent.

Check the refrigerant level of your central air conditioner and change if necessary. Too much or too little coolant will make the device less efficient, increase the cost of energy and decrease the life of the machinery.

Clean evaporator coils and air conditioning condensers.  Dirty coils harm the ability of the system to cool your home and allow the system to operate longer, increasing the cost of electricity and reducing the equipment's life.
Actions which you can Do Yourself
Clean, disinfect, change air filters once a month:

Your contractor can show you how to do this. 

A dirty filter will increase the cost of energy and harm your equipment, resulting in early failure.
The heating and cooling systems of your building will work more efficiently throughout the year with proper HVAC  maintenance, producing notable energy savings for your company.  You may develop a personalized commercial HVAC Maintenance checklist for preventive heating and cooling treatment tailored to your company's specific needs by collaborating with a trusted commercial HVAC specialist.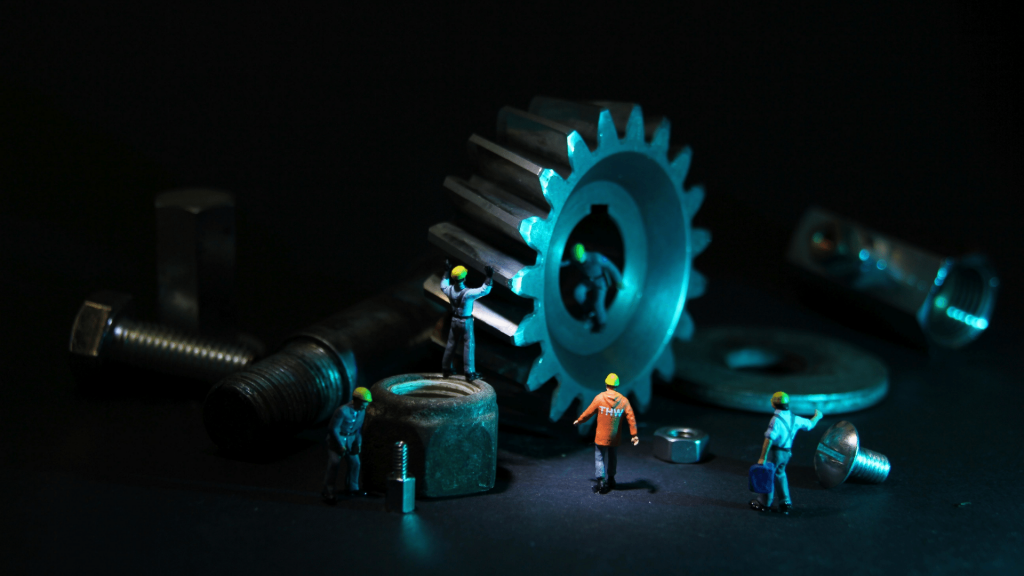 HVAC Maintenance Guide
You can do some things to maintain your HVAC so that it works optimally. I am listing few points here which can be taken by you easily:
Keep your Unit Level: Make sure that your HVAC is on the level and not tilted. You can check this every 45 to 60 days.
Change Filters: You need to use good quality filters and keep changing on regular basis as per the need. 
Clean Units: To make the HVAC work effectively, you should clean the debris around outside units. Leaves, dirt, and other debris need to be cleared regularly.
Observe Noise: Whenever you hear an abnormal noise, notice that and inspect the Units. If required, you may need to take expert advice.
Inspect Fan blades: Regularly inspect your Unit's Fan blades, if there is any bending or twists, get them corrected.
Check Batteries: Checking carbon monoxide detector and fire alarm detector. If the level is not as per standard. Take action.
Digitize your HVAC and Chiller Maintenance
FACTECH provides Kaizen CAFM system to track and manage the maintenance of HVAC systems digitally. Kaizen notifies before the Maintenance, AMC Renewal, or Inspection date.
Related Links
What are common preventive maintenance schedule for Chiller?