Contracts & AMC in Facility Management
Without facility management contracts, your building and business are going to be in disarray. Think of them as the glue that holds everything together.
They ensure that your facility is well-maintained and your expectations are met.
In this blog, we'll take you through the importance and types of facility management contracts. Moreover, we'll also discuss the key considerations while entering into a contract or AMC with a facility management service provider. Without any further ado, let's get started.
Why are contracts and AMCs important in facility management?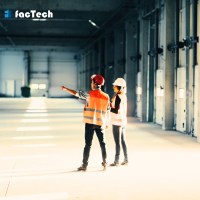 You need to first establish the rules, set expectations, and ensure that everyone is on the same page about the facility management services. Agree?
Contracts are the legal agreements between a facility management service provider and a client. These cover a wide range of services, not just maintenance and repair. A facility management contract outlines the scope of services, the schedule, service level agreements, pricing, and other terms and conditions.
Now that we have understood contracts, let's have a look at AMC.
AMC stands for Annual Maintenance Contract. Under this, the service provider agrees to provide maintenance and repair services for specific equipment for a year. A well-drafted contract or AMC will outline the scope of services, the responsibilities of both parties, the payment terms, and the termination clauses.
This type of contract offers a steady stream of revenue and the opportunity to build a long-term relationship with the client. It also ensures that the client's equipment and systems are well-maintained, reducing downtime and preventing costly repairs.
This helps to ensure that both parties are clear about their obligations and can avoid any misunderstandings or disputes.
Contracts and AMCs also provide a level of legal protection for both parties. They act as evidence in the event of a dispute or breach of contract. These contracts also provide a framework for resolving any issues that may arise during the course of the agreement.
What are the different types of facility management contracts?
A facility management contract can be of several types depending on the unique needs of the client. In this section, we will elaborate on some of the common types of facility management contracts.
Hard Facilities Management Contract
In a hard facilities management contract, the provider takes full responsibility for maintaining and managing the building's infrastructure and systems.
The services covered include HVAC, electrical, plumbing, and building maintenance. The provider has the onus for all repairs, upgrades, and replacements required for these systems. The client typically pays a fixed fee for these services.
Soft Facilities Management Contract
In contrast to hard facilities management, a soft facilities management contract focuses on the people and processes involved in facility management.
This includes services such as cleaning, security, catering, and groundskeeping. The provider is responsible for ensuring that all processes are running smoothly to meet the client's needs.
The client typically pays a fixed fee for these services, but there may be additional costs based on the number of staff required or the amount of time spent on specific tasks.
Integrated Facilities Management Contract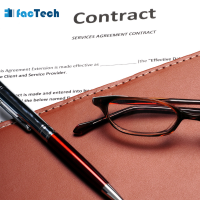 Yes, you're right. As the name suggests, an integrated facilities management contract is a blend of hard and soft facility management contracts.
In this type of contract, the provider oversees the building's infrastructure and systems as well as the people and processes involved in facility management.
Managing Agent Contract
In a managing agent contract, the provider acts as a representative of the client and manages third-party contractors on the client's behalf. Larger facilities use this type of arrangement as there are multiple contractors for various services.
The managing agent is responsible for overseeing the contractors, ensuring that work is completed to a high standard, and managing the budget and schedule for the work.
Performance-Based Contract
It's a contract which incentivizes the service provider to achieve the metrics through a performance-based fee structure.
The performance metrics include reduced energy consumption or improved occupant satisfaction etc. This type of contract is becoming increasingly popular as clients look for ways to reduce their environmental impact and improve the efficiency of their facilities.
What to consider while entering into a contract or AMC?
Prior to entering a facility management contract, you must carefully consider the following factors:
Scope of Services
You need to ensure that the provider's scope of services aligns with your business needs. Moreover, the services should meet the quality standards and must be delivered timely.
This includes a clear understanding of the areas to be covered and any specific requirements that you may have. By defining the scope of services upfront, you can avoid misunderstandings and ensure that you receive the level of service you need.
Pricing
You need to ensure that the pricing is transparent and covers all costs, including labour, materials, and equipment.
Make sure that the pricing is competitive and reasonable for the level of service provided. You do not want to overpay for services that are not worth the cost, nor do you want to select a provider based solely on price.
Quality assurance
You must assess if the provider has a robust quality assurance program that includes regular inspections, audits, and performance reviews. This ensures that the services are delivered to the required standard and issues are addressed promptly.
Termination clauses
Further, make sure the contract or AMC includes clear termination clauses that set out the circumstances under which the contract can be terminated and the notice period required.
This will help you to avoid any unexpected costs or legal issues if you need to terminate the contract prematurely.
Legal Compliance
Finally, it is essential to ensure that the facility management service provider complies with all relevant legal requirements. This includes health and safety regulations, labour laws, and environmental regulations.
Compliance with these regulations is not only important from a legal perspective, but it also demonstrates that the provider is committed to providing high-quality service and protecting the well-being of your staff and customers.
The Bottom Line
To sum up, contracts and AMCs provide structure, accountability, and a clear understanding of responsibilities and obligations between facility managers and service providers.
Contracts help to ensure that services are delivered to a high standard, and that equipment and systems are properly maintained and repaired. As a consequence, your facility is safer and more efficient. By working closely with service providers, facility managers can build strong partnerships that deliver long-term value for their organizations.
Contact us for a free demo of how our expertise can help you achieve your business goals to the best.