Benefits of Digital Twins in Facility Management
What is Digital Twin?
A digital twin in facility management creates a two-way relationship between the physical and digital worlds by creating a realistic digital model of the systems, assets, and processes found in the built environment. The digital twin uses data from the physical world to influence operational, maintenance, investment, and planning choices so that asset owners and operators may add value, boost resilience, and ensure sustainability.
The following are the top three Digital Twin elements taken into account:
1) The Material Elements
2) The computerised models
3) The Information that links them
Benefits of Digital Twin
The responsibilities of facilities managers have grown significantly more complex in recent years due to the requirement to evaluate cost-effectiveness, guarantee increased efficiency, and even manage specific HR and IT operations. It wouldn't be inaccurate to argue that modern FMs must carefully consider how to individualise and customise the workplace to meet the unique demands of each user. To keep construction and operating expenses to a minimum, all of these additional responsibilities mandate that the FM team continually have access to information about the building's operation.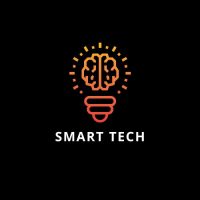 In this circumstance, the FM needs a digital twin. The twin helps gather information on the building's performance and sustainability in advance. With a digital twin, it's possible to estimate and plan everything, from operations costs to waste management, from technological needs for air quality monitoring and hygiene maintenance to human traffic management, especially in post-pandemic times.
FMs had to manually obtain and assemble data for cost-benefit analyses before. This took a lot of work, and there was no way to verify their research. In several cases, erroneous judgments led to losses instead of expected advantages. This technology eliminates discrepancies by giving precise, updated data.
The digital twin creates a real-time duplicate of the building's state. Digital twins can be utilised to analyse performance, discover trends, and detect construction defects in one spot.
Digital twins will make remote facility management possible in the post-COVID era, significantly lowering the risk assumed by FMs and their direct reports. Therefore, it shouldn't be a surprise that the business is increasingly focusing on FM services that are equipped with digital twins. After all, whenever conditions call for a significant change in the way we conduct ourselves, technology has always been among the most promising features.