How to assign complaint to staff, update status of complaint, closing of complaint,communication with unit/tenant?
In Factech admin login, you can assign complaint staff and update the status of the complaint. We must have updated staff details in complaint staff. Now we will follow the given steps for assigning staff and updating complaint status :-
Click on Complaint then click on Complaint Dashboard.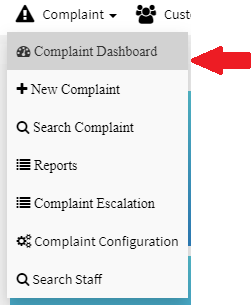 Once we have clicked on Complaint Dashboard, then we can see all the complaint status wise like open, wip, Hold, cancel closed etc. Now we have to scroll to the complaint which we want to assign, then click on assign button.

Onced clicked on Assign button, then select the staff you want to assign from the drop-down list. Note* You can multiple assign the staff for the same complaint by clicking the assign button.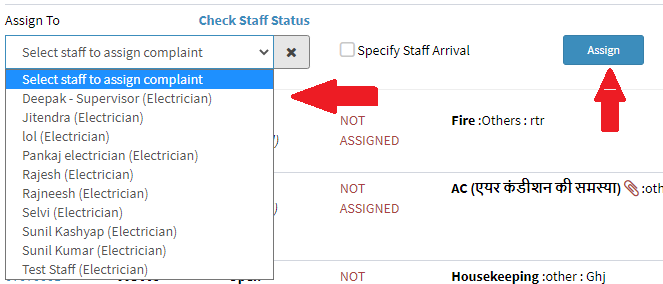 Now we can update the status of complaint, like we want to hold the complaint the due to any reason or even you can cancel the complaint if that is in not in your scope or any reason. For that we have to click on on Status update of the complaint and choose the status and click on Update Complaint. You can also put remarks while updating the status of the complaint.


Hence this way we can assign the staff and update the complaint status.