How to send alerts to security personnel in case of any emergencies like fire theft?
In case of any emergencies, a resident need to send alerts to the security personnel immediately to get the issue fixed.
In this FAQ, we learnt how to raise emergency alert by a resident-
Step 1.
Open isocietymanager App and click on panic button.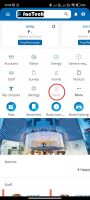 Step 2.
You will see multiple option to raise panic alert, like fire ,theft etc. Select any one to send panic alerts to security Personnel.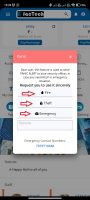 Now the alert will be received by security personnel through VMS App. They will see your registered name, flat number and contact number. Accordingly they will assist resident/tenants.( refer Screenshot).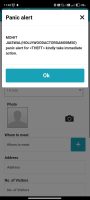 Thank You!!