You can give power to your brand in digital and mobile technology by choosing the iSocietyManager white label option. You get the resident mobile apps for both
Steps for launching your white label solution
1.     Mobile Apps
A new resident or customer mobile app of your brand will be released for
2.     Web Portal
You can manage the static website like your-domain.com. If you want iSocietyManager can share the initial static website code and deploy it on your domain.  The owner of that domain will be you only.
iSocietyManager will provide a login widget and after login, the control will redirect to a subdomain like 

yourdomain

.isocietymanager.com. So until any user login into the website, control will be on your website, post login control will move to  isocietymanager server. This gives you the flexibility to build a static website as per your requirements, and choices.
The static website home will have your branding, logo, images, social media accounts Facebook, Twitter, YouTube, Instagram, etc.
The values highlighted, under section 3 are required from you. Please make sure all provided URLs are working and are all valid URLs.
Logo and Images required from you or partner. All images are of type PNG. Please refer Appendix A for sample images.

logo.png -> size => 245 X 60 pixelb.
logo_white.png -> size => 245 X 60 pixel (white text only, if logo has any text)
main_image.png -> size => 1440 X 1080 pixel (image for main page)
main_logo.png -> size => 512 X 512 pixel (only logo, without text)
Social Media accounts information of partner

"facebook_url":"https://www.facebook.com/iSocietyManager/",
"twitter_url":"https://twitter.com/iSocietyManager",
"google_plus_url":"https://plus.google.com/109387070012219987292″,
"linkedin_url":"https://www.linkedin.com/company/sumasamu-technologies/",
"youtube_url":"https://www.youtube.com/channel/UCjVGbUJZ2zMrgP0mWN3TTRw/videos",
"main_image":"https://ismdoc.s3.amazonaws.com/ismpartner/isocietymanager/main_image.png",
"contact_phone" : "+91 8448869708",
"contact_mail" : "support@isocietymanager.com"
3. Screenshot references for branding customization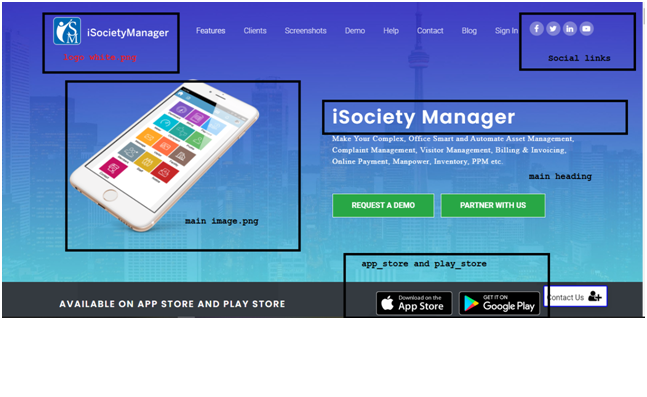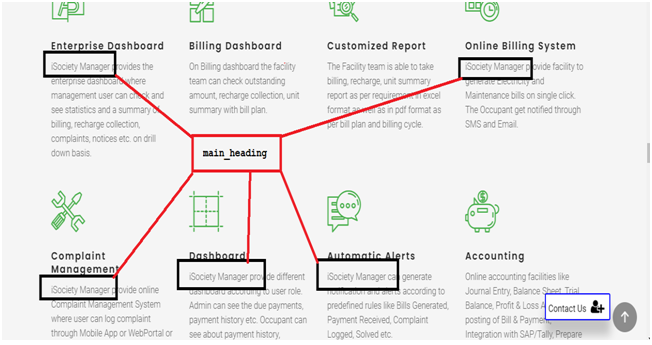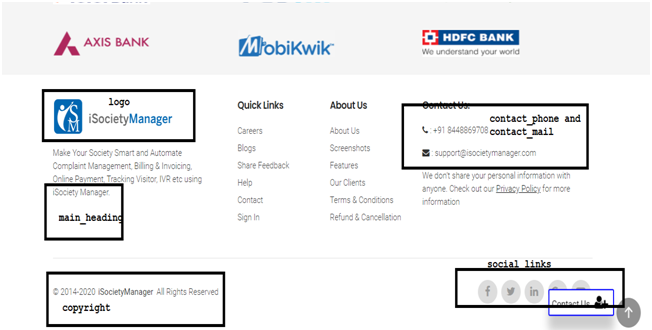 Appendix A
logo.png–>                    https://ismdoc.s3.amazonaws.com/ismpartner/isocietymanager/logo.png
logo_white.png–>   https://ismdoc.s3.amazonaws.com/ismpartner/isocietymanager/logo_white.png
main_image.png–> https://ismdoc.s3.amazonaws.com/ismpartner/isocietymanager/main_image.pngv