Digital Work Order in Equipment Maintenance
Long gone are the days when equipment maintenance was a paper-based process. Does the chaos of documents and unaccomplished work objectives greet you in the morning? Say goodbye to those days as with the advent of digital work orders, it has become easier to streamline equipment maintenance workflows. It's no secret that downtime and equipment failures are expensive and disruptive. It is of utmost significance to keep your equipment well-oiled.
Looking for some tips? Worry not, in this blog we'll explore the manifold benefits of digital work orders and suggest some tips on using an equipment maintenance checklist.
Let's get started!
What is a Digital Work Order?
A digital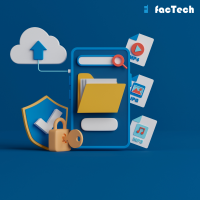 work order refers to a document that outlines the specific tasks to be done for a maintenance job. What's different? Well, you create, track and store such a work order electronically.
It contains the nitty-gritty about the equipment to be maintained, the maintenance tasks and any other relevant information. Maintenance technicians and managers can access and update these work orders in real-time.
What are the Benefits of Digital Work Orders?
Now that we are done with the basics, let's catch a quick glimpse of the following benefits of digital work orders-
Improved Efficiency
You can access information about the equipment and the tasks without any hassle. This helps to complete the work faster and with greater accuracy. As an outcome, you'll be able to streamline your workflows and achieve operational efficiency in no time.
Better Communication
Maintenance technicians, supervisors, and managers can easily share information about the status of maintenance tasks and any potential challenges. This ensures that everyone is on the same page and that maintenance is done on time.
Reduced Paperwork
It's quite obvious that digital work orders eliminate the need for any paper. As you create and update them electronically in real-time, you minimize the risk of errors. This completely eliminates the need for manual data entry and paces up the entire process.
Improved Record Keeping
Using digital work orders, maintenance records are accurate, complete and up-to-date. You can store them easily and access them anytime.
Let's have a look at the steps to create a digital work order.
How to Create a Digital Work Order?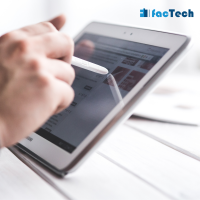 Creating a digital work order is a breeze. Just a few steps and you're good to go!
First and foremost, you have to identify the equipment and maintenance tasks. This can include anything from routine maintenance tasks, such as oil changes and inspections, to more complex repairs.
Now, create the work order using a software system. The work order should include detailed information about the equipment, including its make, model, and serial number. Further, it should also include the list of the maintenance tasks that need to be performed.
Next step? Assign the tasks to the appropriate maintenance technicians. You can use a digital management system to assign work orders based on skills and availability.
You can also use digital work orders to generate reports, which provide valuable insights into your equipment maintenance processes.
What is Equipment Maintenance Checklist in Digital Work Order?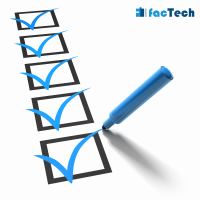 An equipment maintenance checklist contains a list of maintenance tasks based on the equipment type or usage. These routine tasks can include lubrication, fluid level checks, filter changes, belt and hose inspections, battery maintenance, tire inspections, cleaning, calibration etc. Moreover, make sure to accommodate regular inspections and timely repairs.
With such a checklist, maintenance professionals can ensure the timely completion of tasks, reducing the risk of equipment failure and downtime.
Digital Work Order FAQs
Can I customize the digital work order to suit my specific needs?
Yes, you can customize digital work orders to suit your specific needs. You can easily create templates for different equipment or maintenance tasks.
How can I ensure that my equipment maintenance records are accurate and up-to-date?
Digital work orders allow you to track maintenance tasks in real time, ensuring that your records are always up-to-date. You can also use an equipment maintenance software system to track your maintenance records and generate reports, making it easy to review and analyze your maintenance data.
What are the 4 types of work orders?
The four types of work orders are corrective, preventive, emergency, and scheduled. You can use corrective work orders to fix unexpected equipment failures. Preventive work orders are maintenance tasks to prevent failures. Lastly, emergency and scheduled work orders are unexpected and routine tasks respectively.
What is the best way to track work orders?
The best way to track work orders is to leverage a digital work order app. With this software, you can retrieve specific details on each work order quickly, including completed tasks, time taken to finish the work, and material expenses. Now gain greater visibility and control over maintenance operations!
What is the CMMS work order system?
A Computerized Maintenance Management System (CMMS) Work Order refers to a request for repair, restoration or replacement of equipment or asset. You can directly assign these work orders to the technicians.
What is the objective of CMMS?
CMMS ensures efficient maintenance management practices that maximize the utilization of funds, personnel, facilities, and equipment. Such a  system aims to monitor the condition of equipment and provide precise information for making informed decisions regarding maintenance activities.
In a Nutshell
We can't oversee the importance of digital work orders for equipment maintenance. They allow you to streamline your workflows, improve your communication, and reduce paperwork.
In this blog, we also explored the key items that you can include in your equipment maintenance checklists. Finally, if you're on the hunt for an efficient digital work order app, then thoroughly evaluate the features and choose the one that meets your business needs.
Contact us for a free demo of how our expertise can help you achieve your business goals to the best.