Real Estate Management Services Best Practices
Are you seeking advice on real estate management? Be at ease as this is just the place!
Property owners rely on real estate management services to ensure the smooth running of their properties, from marketing and leasing to maintenance and repairs. However, it is a cumbersome and challenging task, requiring extensive knowledge and experience in the field.
In this blog, we'll discuss the best practices for real estate management services. So buckle up!
Best Practices for Real Estate Management
Screen Tenants Thoroughly
Tenant screening is the cornerstone of real estate management. The tenant quality you attract can make or break the property owner's investment. The owner might want tenants who pay their rent timely and are easy to deal with. Therefore, you need to screen them scrupulously prior to accepting their applications. This step encompasses checking their credit history, income and employment status among others.
Maintain Clear Communication with Property Owners & Tenants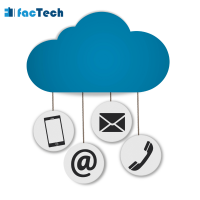 You must establish clear and transparent communication channels with your clients and tenants. Open lines of communication are the key to enhanced trust and credibility.
Furthermore, you should also strive for transparent communication. This means being clear and honest about the state of the property and any potential challenges. Make sure to keep your clients and tenants well-informed about any ongoing repair work, changes in lease terms etc.
Does this sound hectic? With an efficient property management app, you can now prioritize and respond promptly to tenant inquiries.
Conduct Regular Property Inspections
This is yet another best practice. Regular property inspections help identify maintenance issues early and address them promptly. You can easily spot any lease violations, such as unauthorized occupants or pets, smoking, or damage to the property. It is advisable to conduct inspections at least twice a year.
Develop a Comprehensive Maintenance Plan
Property maintenance is a tiresome task in itself. If you have multiple units on top of this, it's going to be gruelling. To simplify the process, you should begin with developing a comprehensive maintenance plan. This ensures all necessary maintenance tasks are identified and scheduled in advance. For instance, lawn care, pest control, and HVAC maintenance, as well as more significant repairs such as roofing or plumbing issues.
Keep Accurate Records
Keeping detailed records of tenant information, lease agreements and financial transactions ensures legal compliance, financial transparency, and accountability. It's essential to maintain both digital and physical records and to store them securely to protect sensitive information.
Keep Abreast of Legal and Regulatory Requirements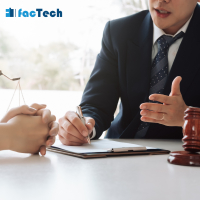 Real estate property management is subject to a range of legal and regulatory requirements, such as fair housing laws, building codes, and landlord-tenant laws. Staying up-to-date on these requirements is critical to avoid legal issues, fines, or penalties. Property managers should invest in ongoing training and education to stay informed of any changes or updates to the relevant laws and regulations.
Build Positive Client Relationships
Building positive tenant relationships is essential to successful real estate property management. Treating tenants with respect, addressing their concerns promptly, and being transparent in your communication can help build trust and increase tenant satisfaction. Happy clients are more likely to renew their contracts and recommend your services to others.
Utilize Technology to Streamline Operations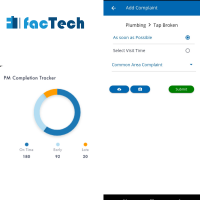 Technology is a valuable tool in real estate property management. Property management software automates tasks such as rent collection, maintenance requests, and tenant communication. This further helps in streamlining operations and increasing efficiency. Such software also provides real-time data and analytics, allowing property managers to make informed decisions and optimize their strategies.
Continuous Professional Development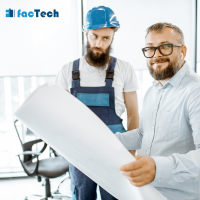 Real estate is ever-evolving. New trends and regulations are emerging all the time. In such a scenario, how do you plan to stay ahead of the curve? Apart from providing the best possible services to your clients, professional development needs to be your priority.
You can attend industry events, such as conferences and seminars. Through such events, you can network with other professionals, learn about new technologies and gain insights into industry trends. Furthermore, you can also consider joining professional associations for real estate management. These associations offer a gamut of resources- industry research, training programs, and networking opportunities.
In addition, you can also take courses and training programs related to property management. These cover a spectrum of topics like financial management, legal compliance, and tenant screening among others.
Summing it Up
In this blog, we took a stroll through some of the best practices for property management. From tenant screening and legal compliance to utilizing technology and ongoing professional development, we have uncovered some of the best practices for successful property management.
We'll now take a moment to appreciate the significance of property management software. It's an incredibly valuable tool that automates tasks such as rent collection, maintenance requests, and tenant communication. From ensuring real-time views to generating reports, you can leverage the software to take real estate management to the next level!
Real Estate Management FAQs 
Do you have any further inquiries? If yes, hover over to the frequently asked ones below:
What are real estate management services?
Real estate management services refer to a spectrum of services provided to property owners and investors to manage their properties. These services include property marketing, tenant screening, lease negotiation, rent collection, property maintenance, and more.
Why do property owners need real estate management services?
Property owners often have busy schedules and may not have the time, expertise, or experience to manage their facilities effectively. Professional services provide them with the necessary support to ensure their properties are well-maintained, attract quality tenants, and generate maximum returns.
How much do real estate management services cost?
The cost of such services varies depending on several factors, such as the size and complexity of the property, the scope of services required, and the location of the property. Typically, the providers may charge you a percentage of the monthly rent or a flat fee.
Contact us for a free demo of how our expertise can help you achieve your business goals to the best.