Elevate Tenant Experience with FM Software
With increasing competition in the real estate market, property owners are focusing on ameliorating the tenant experience. Are you also looking to take the occupant experience up a notch? Digital facility management has your back!
You can now streamline maintenance and enhance communication to boost retention rates. In addition to the benefits, we'll also discuss some of the key considerations for implementing facility management software. So buckle up and get ready to learn how facility management software can revolutionize the tenant experience!
How does Improved Communication Lead to a Seamless Tenant Experience?
Your tenants want to feel heard and understood. To elevate their experience, you must ensure that occupants' issues are addressed timely. But, how? Facility management software provides a platform for effective communication between property managers and tenants.
It enables tenants to easily report maintenance issues and get timely updates on the progress of the repairs. Improved communication is the key to positive tenant experience and loyalty. Let's explore this further.
Reporting Maintenance Issues
Aren't maintenance issues a real pain in the neck? Here you're struggling to keep track of all the requests and there, your tenants are frustrated from not hearing back for days.
Facility management software can be relieving. With this software, the tenants no longer have to burn daylight trying to find the right contact. Instead, they can simply log in to the software and submit a request in real time.
Once a request is submitted, you will receive immediate notification. You can then review the request, assign it to the appropriate person, and set a deadline for resolution. This software enables you to view the status of each request, monitor progress, and ensure that no complaint falls through the crack.
Event Notificants for Positive Tenant Experience
Using efficient facility management software, you can keep the tenants abreast of all the latest developments in the building.
You can send notifications to tenants about upcoming events, such as building-wide meetings, community events, or social gatherings. This not only keeps tenants informed but also helps foster a sense of community among them.
Furthermore, you can send notifications about scheduled maintenance work and upgrades. For instance, if the elevators in a building are scheduled for maintenance, you can inform all the occupants beforehand so they avoid using the elevator during the maintenance period.
How does FM software ensure Tenant Safety? 
Safety and security are undoubtedly the most critical of all the factors contributing to a positive tenant experience. Be it a residential complex or a retail space, property managers must ensure the tenants of a safe environment.
Fortunately, facility management software offers a spectrum of features like access control, video surveillance, and other tools to enhance this dimension of occupant experience. Let's take a deeper dive.
Access Control for Enhanced Tenant Experience
With the help of facility management software, you can set up an access control system that requires tenants or visitors to present identification or swipe a key card to gain entry. This system can be customized to allow different levels of access to different areas of the building.
And the best part? It provides real-time access control monitoring. This ensures quick detection of any unauthorized access or suspicious activity.
Moreover, access control helps to save costs in the long run. Incidents of theft, vandalism, or damage to the building and its assets are substantially reduced. This means that they won't have to spend money on repairing or replacing stolen or damaged items, resulting in significant cost savings over time.
Video Surveillance for Improved Tenant Experience
Facility managers can integrate the software with video surveillance systems to provide real-time monitoring of the building.
What more? Well, it also provides advanced analytics and reporting tools. This allows the analysis of the trends in security incidents. Property owners can use this data to improve security measures and prevent future security breaches.
Can FM Software Streamline Maintenance?
With the right software in place, facility managers can track maintenance requests and schedule preventative maintenance. This not only reduces the risk of errors but also minimizes downtime, ensuring that your building runs smoothly and efficiently. With streamlined maintenance, you can focus on what really matters – providing a safe, comfortable environment for your tenants.
Preventive Maintenance for Elevated Occupant Experience
You can use the facility management software to schedule preventive maintenance tasks for different equipment and systems in the building, such as HVAC systems, elevators, plumbing, and electrical systems. The software will remind you when maintenance tasks are due.
This isn't all. You can now keep track of maintenance records, including the date of the last maintenance task, the type of maintenance performed, and any issues that were detected during the maintenance process.
By keeping the building and its equipment well-maintained, property owners or managers can prevent breakdowns and equipment failure which ultimately results in cost savings in the long run.
Work Order Management and Tenant Experience
As discussed in the preceding sections, tenants can submit maintenance requests through the software, which can then be assigned to the appropriate maintenance personnel or contractors.
You can easily prioritize work orders based on their urgency. For instance, a maintenance request for a broken elevator would be considered a high-priority work order and would be addressed immediately, while a request for a minor repair could be scheduled for a later date.
How does Efficient Resource Management Ensure a Hassle-free Experience? 
By leveraging technology, you can manage resources such as cleaning supplies, maintenance tools, and equipment efficiently. Everything your tenants need is always available- yes, that's possible!
Efficient resource management helps reduce costs, allowing you to pass on the savings to your tenants in the form of lower maintenance fees or rent. Let's learn more about how this can lead to a hassle-free tenant experience.
Energy Management for Improved Tenant Experience
Facility management software helps track energy usage in real time, providing a detailed view of the building's energy consumption. This data can then be analyzed to identify areas where energy can be conserved, such as through the installation of energy-efficient lighting, HVAC systems, or windows.
You can identify areas where energy can be conserved and implement energy-efficient systems and equipment, property owners or managers can reduce their energy bills and pass these savings on to their tenants.
Space Utilization and Occupant Experience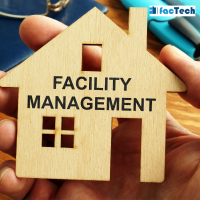 By collecting and analyzing data on space usage, you can now identify trends and patterns and gain insights into how different spaces are being utilized.
This data helps in optimizing space utilization by allocating resources to areas that are underutilized, such as converting unused office space into shared workstations or conference rooms.
Furthermore, facility management software can help you identify areas of the building that are frequently used. This information enables prioritizing maintenance and cleaning schedules and ensuring that high-demand areas are always available for tenants to use.
What are Some Key Considerations for Effective FM Software Implementation?
Now that you realize the importance of facility management software for enhancing tenant experience, let's stroll through a few key considerations for effective FM software implementation.
1. Software Implementation for Tenant Experience
When implementing facility management software, property owners and managers need to consider the size of the building, the number of tenants, and the type of equipment to be monitored. They also need to ensure the software's compatibility with other existing systems.
2. Data Security
Facility management software involves the collection and storage of sensitive information, such as tenant data, maintenance schedules, and security logs. You need to ensure that the software has adequate security features to protect this data from cyber threats and unauthorized access.
3. Integration with Other Systems
Facility management software can be integrated with other systems, such as accounting software and customer relationship management (CRM) software. This integration can improve the efficiency of business processes and provide a seamless tenant experience.
4. Software Customization to Enhance Occupant Experience
Different buildings have different requirements, and customized facility management software must be in place to meet the specific needs of each building. You should look for software solutions that offer customization options and are flexible enough to adapt to changing requirements.
5. Cost of the Software
Facility management software can vary in cost, depending on the features and functionality it offers. Do consider the cost of the software, as well as any ongoing maintenance and support fees when evaluating different solutions.
6. User Experience
The user experience is another critical aspect of facility management software. Make sure that the software you choose is intuitive and easy to use. From the myriad of solutions, look for the software solution that offers a user-friendly interface and provides adequate training and support to the staff.
The Bottom Line
As noted above, facility management software helps streamline operations, improve communication, and provide real-time data to elevate the occupant experience. Plus, the use of technology adds a modern touch to property management, which can make it a more fun and engaging experience for both tenants and staff.
So, let's embrace the power of facility management software and take our tenant experience to the next level!
Contact us for a free demo of how our expertise can help you achieve your business goals to the best.