Good Facility Management Software
Are you greeted with chaos and scattered tools at your facility? Facility management is inarguably, a daunting task as it requires coordination of people, processes, and resources.
Take it easy as with the advent of facility management software, you can now streamline the maintenance processes with a cup of coffee in your hand. No kidding!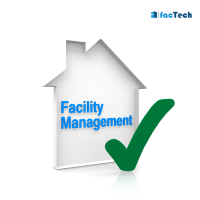 This tool is no less than a Swiss Army Knife, aiding asset, space, maintenance, compliance, and security management with precision. But the impediment is choosing the right one that meets your facility's needs. With a myriad of such software providers, it can become mind-boggling to navigate your way through the features of each and make a decision.
Kick back and relax as we have your back! In this blog, we'll explore the key aspects of good facility management software that will help you to condense your options. Let's get started.
What's a Facility Management Software?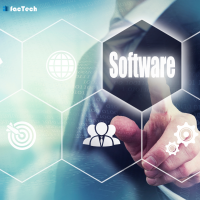 Computer Aided Facility Management (CAFM) software is designed to streamline and automate the processes involved in facility management. It offers a comprehensive platform for managing all aspects of a facility, including maintenance, security, compliance, space utilization, and resource allocation among others.
Choosing the right facility management software is vital for any business to improve its operational efficiency, minimize costs, and enhance the overall facility performance.
What are the Key Features of a Good Facility Management Software?
As promised, here we have enumerated the top 6 features of good facility management software.
Asset Management
Asset management enables you to keep track of the assets you own, their location, and the status of their maintenance and repair. With good facility management software, you can easily create and maintain a comprehensive inventory of all your assets- make model and purchase date.
You can easily monitor the performance of your assets over time and make informed decisions about their maintenance, replacement, or disposal. And the best part? This software generates reports and alerts based on predefined thresholds, ensuring that you are always abreast of the asset status.
Space Management
Good facility management software provides you with tools to manage your facility's space. This encompasses features like room booking, occupancy tracking, and utilization analysis.
You can now easily allocate space to various departments or teams, manage room availability and schedules, and generate reports on space utilization.
Compliance Management
Another essential feature of facility management software is compliance management. It helps you ensure that your facility meets all regulatory requirements and industry standards. It enables you to track and manage compliance-related tasks, documentation, and audits, ensuring that your facility remains compliant at all times.
Security Management
Facility management software should also include security management capabilities. It enables you to manage security-related tasks, such as access control, alarm monitoring, and surveillance. It helps you ensure the safety of your facility and the people within it.
Energy Management
Energy management is yet another feature of robust facility management software. It enables you to monitor and manage energy consumption, identify opportunities for energy savings, and track the impact of energy-saving initiatives. It helps you reduce energy costs, improve sustainability, and minimize your facility's environmental footprint.
Work Order Management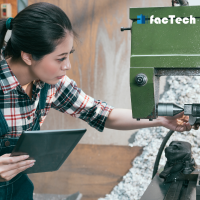 With work order management capabilities, you can manage and track all work orders within your facility, including maintenance requests, repair requests, and other tasks. It helps you streamline the work order process and track progress.
Digital Work Order in Equipment Maintenance
Inventory Management
You know that your software is good when it provides you with real-time visibility into your inventory. You can monitor inventory levels, track inventory usage, and reorder supplies as needed. The software generates reports and analytics on inventory usage and trends, helping you identify areas for improvement.
Equipment Inventory Management: 7 Best Practices
Vendor Management
Finally, your software should include vendor management capabilities. It enables you to manage and track vendor performance, contracts, and payments. It helps you optimize vendor relationships, reduce costs, and improve the overall quality of services provided by your vendors.
Mobile Access
In today's digital age, you would want to oversee facility maintenance even when you're away from your desk. Therefore, facility management software should include mobile capabilities that allow you to access and manage your facility from anywhere, at any time. It will enable you to view real-time data, update maintenance requests, and monitor asset performance, all from your mobile device.
Integration with Other Systems
Finally, good facility management software should integrate seamlessly with other systems. Be its accounting software, human resource management systems (HRMS) or enterprise resource planning (ERP) systems. It enables you to automate processes, reduce duplication of effort, and increase overall efficiency.
What are some of the good facility management software?
IBM TRIRIGA
IBM TRIRIGA is an intelligent asset management solution that integrates with workplace management systems to simplify the facility management process. With real-time insights and AI-powered features, TRIRIGA allows businesses to dynamically plan their space usage while enabling occupants to make service requests and book rooms easily.
UpKeep
UpKeep's modern CMMS software prioritizes mobile users and helps them easily manage all maintenance activities, regardless of their location. With this mobile-first platform, businesses can reduce response times, streamline communication, decrease equipment downtime and extend asset lifetime.
The software is compatible with Android or iOS devices, empowering teams to stay connected and manage their maintenance tasks on the go.
Factech Kaizen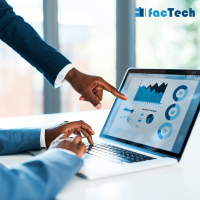 Factech's software is a comprehensive solution to make real estate building and property management smarter and more efficient. With this software, you can make informed decisions about your facilities' operation, maintenance, finance, helpdesk, and employees, all based on real-time data. With its Kaizen CAFM platform, Factech has helped 100+ clients to reduce their reactive maintenance to less than 20%. So, if you're looking to digitize your operations, Factech can be your buddy!
Wrapping it Up
When choosing a facility maintenance software, look for features such as asset management, space management, reporting and analytics, mobile access, and integration with other systems among others.
Consider your specific needs and requirements when selecting the right tool and choose a solution that is scalable, flexible, and easy to use. By implementing the right facility management software, you can streamline your operations with the coffee in your hand!
Contact us for a free demo of how our expertise can help you achieve your business goals to the best.