Computer Aided Facility Management (CAFM) Software
Computer-Aided Facility Management Software
Information Technology is used by CAFM, or computer-aided facilities management, to effectively manage physical facilities in a number of ways.
In order to maximize the efficiency of your firm, CAFM technology essentially combines concepts from business administration, behavioral science, architecture, and engineering. Computer-aided facility management can be thought of as a thorough commercial facility or building maintenance solution with numerous features and functions.
Attributes of CAFM software
Asset Management
CAFM software can be used to track the whereabouts of physical assets within a facility down to the level of a specific chair or desk.  Additionally, it may store precise and current asset registers that provide crucial information on where assets were purchased, what maintenance they need, and other crucial specifics.
Help from the front desk
Although it is advantageous to plan ahead for maintenance, these problems can't always be anticipated. With access to real-time data on the status of the building and its assets and a place for people to register issues as they are discovered, the help desk element of most CAFM systems effectively balances the proactive and reactive aspects of facilities management.
Building operations
FMs now have it much easier to control the infrastructure of their buildings thanks to CAFM. This can be done manually in response to different triggers, or it can be done remotely so that facilities managers can lock and unlock windows and doors or turn on air conditioning from their workstations.
Estate and property management
This enables operators to maximize their use of this data to increase effective performance across many facets of estates management by providing an up-to-date record of trends and outcomes.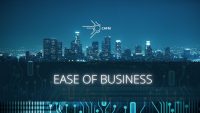 CAFM Software Benefits
Effective inventory management. Keeping thorough records of your inventory is beneficial.
Reporting. Information gathered with the aid of CAFM is useful to all stakeholders and serves the needs of the facilities personnel and management.
Comparing your facilities management company to others in the industry through benchmarking might help you enhance your services.
Less expensive facilities management source.
Facility managers can efficiently plan the budget by using the various CAFM tools. Budget preparation and justification.
Contact us for a free demo of how our expertise can help you achieve your business goals to the best.