What's the Future of CAFM?
Computer-aided facility management or CAFM apps/software is reinforcing FM with IT tools and technology. In this day and age, CAFM is all about the storage and supply of facility information digitally. Some of its remarkable features include the integration of IoT and sensors, cloud-based storage, reporting and analytics and smart building technologies. Companies are switching to CAFM for optimizing resource management be it space, inventory, energy or equipment performance. Technology evolves in no time and so does CAFM. With the emergence of artificial intelligence, machine learning, blockchain, augmented reality and whatnot, CAFM is set to have a whole new face and functionality. Are you ready for a sneak peek into the future of CAFM? Let's get started!
What are the Future Trends in CAFM?
#1 CAFM Integration with AI and ML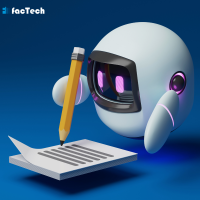 The integration of AI and ML with CAFM is completely revolutionizing the way facilities are managed. You'll be able to analyze humongous chunks of data and identify anomalies or patterns. This further enables predicting maintenance needs and optimizing resource allocation. AI algorithms help you anticipate potential equipment-related risks and create preventive maintenance schedules. Wait there's more! With smart chatbots, you can instantly respond to queries and complaints enhancing occupant satisfaction. AI will shoulder the administrative burden at your building reducing costs in the long run.
Read more:
#2 Increased Use of AR-Powered CAFM Apps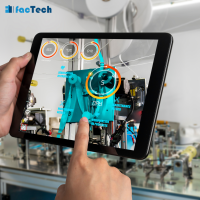 As the name suggests, augmented reality enhances the real world by blending it with computer-generated perceptual stimuli. It creates an interactive experience for the users. Have you got the news about AR-powered CAFM apps? These apps are the future of facility management. You'll be able to access facility data (about equipment, spaces and other assets) through mobile devices or glasses. Isn't this an immersive way to deal with routine maintenance tasks? AR technology enhances data visualization, allowing your team to get a good grip on the building's infrastructure and systems instantly. Moreover, you can even incorporate AR apps in training programs. It'll also be instrumental in facilitating remote collaboration amongst different stakeholders like maintenance teams, facility managers, occupants, technicians, experts etc.
#3 Rising Trend of Predictive Analytics in CAFM
Predictive analytics is all about foresight. This breakthrough technology helps you forecast future trends and patterns based on historical data. CAFM's synergy with predictive analytics equips facilities with the capability to proactively identify maintenance needs, equipment failures, and space utilization trends. Informed insights into the future give you a multitude of benefits. From optimal resource allocation to extended asset lifespans, predictive analytics has your back! You can forecast when a specific piece of equipment is likely to break down and enforce maintenance programs accordingly to mitigate the impact.
#4 CAFM's Cloud-Based Storage Persists
Cloud spaces will expand further shortly. So you can expect the benefits of scalability, cost-efficiency, accessibility and collaboration to persist. It's indeed a great relief to the obstacles like infrastructure and storage costs. You can access data from any location and experience seamless collaboration with your team. Such a feature is instrumental in making decentralized teams and WFH a reality.  You'll have to check with your vendor for the storage specifics. Usually, cloud-based CAFM apps are ideal for extensive asset portfolios.
Related Read:
5. Future of CAFM Focuses on ESG
Finally, ESG (Environmental, Social and Governance) principles are becoming pivotal in the way CAFM systems are positioned in the companies. CAFM can help you monitor and optimize your plant's environmental impact. You can leverage its features of energy conservation, waste management etc. to save big bucks on utility bills. Moreover, it'll become a lot easier to store documents in one place enabling regulatory compliance. In essence, CAFM and ESG will converge on sustainability, environmental responsibility and corporate performance into a single dimension.
Summing It Up
In this blog, we ran you through the key developments and trends in CAFM. From the integration of AI and ML to focus on ESG principles, CAFM is all set to transform facility management shortly. Be ready to witness optimized processes and resource allocation like never before. However, the chance to look into the future comes layered with several challenges. The integration will cost you a fortune and your team might get baffled with the complexity of the system. Moreover, data privacy and threats of cyberattacks in interconnected devices always linger. Another key obstacle could be your organization's resistance to change. Years of conventional maintenance practices can't be turned upside down in a night. You'll have to convince the stakeholders of the long-lasting cost efficiency and other benefits of CAFM upgrades. Proper leadership and robust change management plans will help you ace the future game of facility management
Contact us for a free demo of how our expertise can help you achieve your business goals to the best.