What's the Role of Digital Facility Manager?
Digital facility management (DFM) is the use of integrated systems to automate the different planks of building maintenance. In such a digital landscape, the role of a facility manager has evolved into a professional who is capable of optimizing building operations with this innovative technology. Numerous studies have shown that conventional design and manual tasks can jeopardize facility efficiency. Digital facility software helps overcome this limitation through visualization, analysis, simulation and auto-alert features among others. In this blog, we'll catch a quick glimpse of the role of a digital facility manager. From integrated analysis of the facility functions to effective communication in teams, let's see how a digital facility manager handles it all.
Role of a Digital Facility Manager: Top 6  
#1 Managing Assets Through CAFM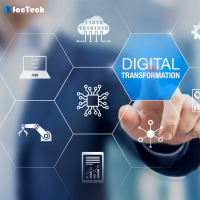 CAFM is software that helps track, organize and optimize the facility assets. These assets can include anything from HVAC systems, spaces, and IT equipment to office supplies. A digital facility manager uses CAFM to document the maintenance history, location, repairs etc. of each equipment. Such documentation plays a pivotal role in preventive maintenance as based on this historical data further schedules are predicted. Furthermore, the digital facility manager generates reports on the equipment and team performance to evaluate any deviations from targets. Therefore, he leverages CAFM to enhance operational efficiency and prevent costly repairs.
Know more: What is Kaizen CAFM and How Does it Work?
#2 Maintaining the Facility Proactively
Next is the duty of preventive maintenance. It's the process of consulting routine maintenance of the assets and identifying potential issues before they turn into major breakdowns. The digital facility manager makes use of IoT sensors and FM software to collect equipment data and generate reports on maintenance schedules. Such data can be on the maintenance history, current performance, humidity, temperature etc. The manager can analyze the trends in this data to predict the likely failures. Such a proactive approach not only helps extend the asset lifespan but also optimizes energy consumption, saves costs and prevents downtimes.
Read more: Improving Equipment Reliability with a Preventive Maintenance Plan
#3 Conserving Energy Through HVAC Optimization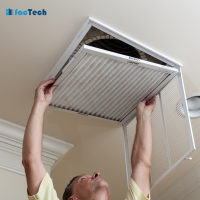 Energy conservation is yet another role of a digital facility manager. Did you know that the Heating Ventilation and Air-conditioning (HVAC) system consumes almost 50% of the total energy? Hence, the facility manager needs to optimise it to save operational costs. Tools like BMS (Building Management System) and IoT sensors help to monitor and control HVAC energy consumption. The digital facility manager can track and adjust the temperature, air purity, lighting and airflow using these tools. Furthermore, DFMs also apply predictive maintenance principles to HVAC systems to prevent leakages and failure.
#4 Reconfiguring Spaces Digitally
A digital facility manager uses space management software to digitally reconfigure the spaces and layouts. This software is based on IoT sensors and occupancy data to spot vacant or underutilized spaces. If the resource is idle, it can be put to good use like recreation areas, meditation spaces, store rooms etc. Even when your facility is expanding, the previously vacant spaces are allotted to the new teams or occupants. The digital facility manager therefore dodges physical alterations to the building saving big bucks.
Learn more: Facility Space Management & Its Importance
#5 Ensuring Facility Security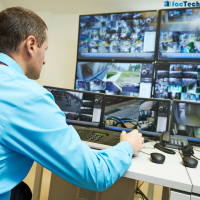 The next key role is to create a secure environment for both occupants and assets. The digital facility manager leverages tools like access control systems, video surveillance, alert systems etc. for this purpose. The access control systems can be biometrics, mobile apps or other software. Apart from tracking security breaches, DFMs are also responsible for emergency response/evacuation plans.
Related Read: iSociety Manager's Smart Visitor Tracker Feature Enforces Strict Security
#6 Using Tenant Management Software
The role of a digital facility manager is diversified. But here we'll limit our discussion with the final duty of enhancing tenant satisfaction. Be it an office building or residential complex, tenant management software plays a pivotal role in optimizing occupant-related interactions. A digital facility manager uses this software to document lease agreements, tenant information, payment history, complaints etc. all in one place. This centralization ensures that the data can be accessed by the manager, his team and authorized tenants at any time. Moreover, the DFM can set auto-alerts for rent collection as well as send reminders to tenants. Another great advantage of this software is complaint management. Occupants can raise their issues and track resolution progress. The role of a digital facility manager is much simplified as he's easily able to prioritize the complaints.
Know more: Elevate Tenant Experience with FM Software
Wrapping It Up
In this blog, we ran you through the key responsibilities of a DFM. From using CAFM to enhancing tenant satisfaction, the role of a digital facility manager is wide-ranging. You must be thinking that a DFM's job is a breeze all thanks to the digital tools. Well, integrating these systems with existing practices is a tough nut. Moreover, data privacy concerns are on an all-time sky-high. Digital facility managers must continuously strive to protect internal data from cyberthefts.
Contact us for a free demo of how our expertise can help you achieve your business goals to the best.