Facility Space Management & Its Importance
Facility space management is an often overlooked theme. We have to plan and optimize the spaces we occupy. FM has evolved over the years and is no longer confined to maintenance and repairs. FM now encompasses all those dimensions of managing a facility, the well-being of its people and efficiency in its operations.
In this blog, we'll explore the theme of facility space management and its manifold benefits. Let's dive in!
What is Facility Space Management?
Space management is the process of managing an organization's physical spaces. It involves strategic planning on the allocation, use and maintenance of these physical spaces.
Now, these spaces can be anything in your inventory- office workspaces, conference halls, warehouses and production plant spaces among others.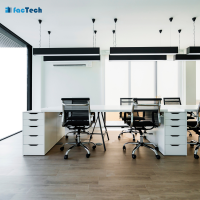 We know that's easier said than done. Space management is not a cakewalk. You have to analyze your organization's unique needs, workflows and plans. Only then, you'd be able to optimize the layout and functionality to deliver seamless coordination between people, processes and resources.
Why should you do it? Well, it improves productivity, collaboration and the overall well-being of the occupants. Wait there's more! If you manage to do it right, you're in for a treat- cost savings, energy efficiency etc.
Why is Space Management Important?
1. Space Management for Optimal Resource Use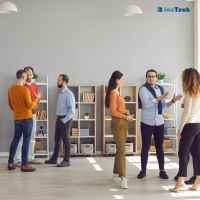 When you plan the purpose of every square foot, redundancy is minimized. You can downsize such redundancies and save big on real estate costs and utility bills.
You must design the layouts in alignment with the goals of every department. Such logical arrangement reduces unnecessary movement/rearrangement and saves time.
Furthermore, you can readdress unused spaces and translate them into new opportunities. For instance, if a specific place in your facility is underutilized or idle, you can transform it into a recreational harbour for boosting employee well-being. This is also known as repurposing.
Space management also optimizes human resource efficiency. How? Well, properly designed workspaces lead to smoother workflows. Your people will be working in spaces carefully planned as per their department functionality, dependency on other departments etc. This'll result in cost and time savings, enhanced collaboration and greater productivity.
Know more: Best Integrated Workplace Management System in India
2. Space Management for Greater Flexibility
The next benefit is enhanced flexibility. Your facility space should be a flexible infrastructure. The demands of businesses and people are rapidly evolving. In simple words, if you don't want to fall behind, you need to make the spaces scalable and flexible.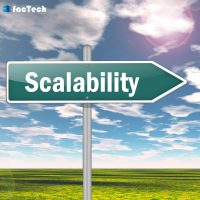 As discussed above, you can repurpose and adjust spaces to accommodate changing needs. Take it easy, technology has your back! Here, we'll talk about room booking systems.
Have you ever panicked because of a meeting on short notice? The room booking system saves you time and makes those last-minute reservations possible. It helps you manage space allocation and reservation to avoid disruptions. You no longer have to scramble for spaces!
3. Space Management for Employee Well-Being 
If your organization wants its employees to work from the office, it'll have to first optimize the physical environment. The design should not solely focus on aesthetics and more on the comfort and well-being of the employees.
You'll have to take care of the lighting, heating and ventilation of the spaces better. Optimal lighting improves employee mood and thus productivity. In a similar vein, proper ventilation ensures indoor air quality (IAC). 
The space management should be thoughtful. As we have discussed previously, you'll have to first analyse the workflows. This facilitates the employees with the resources and amenities they need. Therefore, uplifting mood, motivation and work performance.
4. Space Management for Sustainability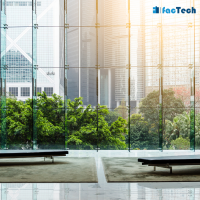 The space you occupy directly relates to your ecological footprint. Since sustainability is a prime focus for businesses nowadays, let's understand how efficient space management can help you with that.
Space utilization optimization lowers energy consumption and waste generation rates. Nowadays, many tools are available for the analysis of space utilization patterns.
Occupancy sensors help you record the occupancy rates of rooms and adjust the lighting and heating accordingly. Similarly, you can downsize the idle areas to cut back on electricity, utility and maintenance bills.
What is Space Management Software?
Everything that we have discussed so far is made easy by space management software. It offers you tools to plan, allocate, manage and maintain the spaces. Occupancy tracking, data analytics, interactive floor plans etc. are some of its features. This software helps foster effective collaboration, scalability and employee well-being.
Read more: Computer Aided Facility Management (CAFM) Software
Desk Management System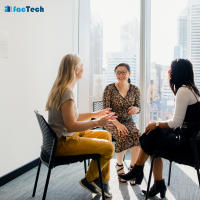 Desk management software enables employees to reserve desks as per their needs and preferences. They can view the desk availability as per location and time.
Furthermore, the software also allows certain customizations- proximity to amenities, windows etc. Desk management system, thus, keeps space underutilization at bay as allocation is done on demand.
Room Management System
In a similar vein, room management software helps you with the utilization of workrooms, meeting halls etc. You can easily view the availability of a room in a specific time slot and make reservations to avoid conflicts. You can even manage equipment location, seating plans and other layouts concerning the room.
Final Words
In this blog, we have elaborated on the importance of space management in facilities. From resource efficiency to enhance employee experience, space management is crucial to keep facility operations smoothly running.
In the modern-day, this is aided by space management software with sensors, analytics and other cutting-edge technologies.
If you have any further queries, don't hesitate to leave a comment.
Contact us for a free demo of how our expertise can help you achieve your business goals to the best.
Related Links
Digital FM and its Impact on Employees and Workspaces
Best Smart Building Technology in 2023
5 reasons reopening of offices with digital facility