5 reasons reopening of offices with digital facility
Digital Facility is the new reality to manage reopening of the offices.
The news of the reopening of offices is now coming from all corners of the world but a lot has changed since they were closed. The world has witnessed a time fast-forward kind of phenomenon in the digitization of various processes. The things which were projected to happen in the coming four-five years have happened in a flash even astonishing IT companies. Major shifts have taken place at the psychological and cultural levels in societies and in the minds of people.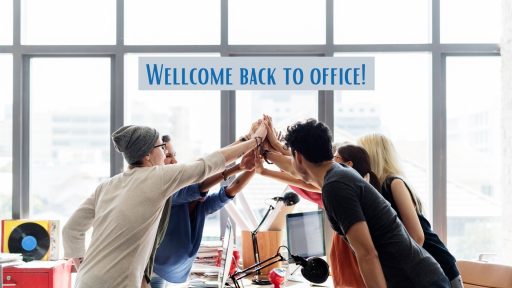 Online meetings which were previously considered as some hi-tech thing for professionals have now become norms of the day. Numerous portal-based startups in spaces like hospitality, finance, HR, food, etc have seen obscene growth even shocking the market pundits.
Now when the offices are opening, whole new challenges are faced by facility and maintenance teams to meet the operational and more importantly cultural scales.
Here are the 5 main points to equip facility teams for facing the current challenges and come out with flying colors by using technology:
Greet the employees back with a complete transformation of the services: A host of new services like QR-based hassle-free complaint helpdesk, IoT-based environment sensors, space management, digitally managed housekeeping etc. Let's work towards creating a more breakdown-free, better maintained and prompt workspace that boosts productivity.
Don't rush and chose the right solution that fits into their specific requirements: A hurried decision may bring up a situation where 'no' digital system was better than some mess of a system. Follow the systematic process, weigh all the parameters and then go for the implementation in progressive iterations. Welcome an organization-wide think tank of all stakeholders that come up with ideas for better digital management of the building.
To run breakdown-free operations at a lesser cost: The loop of timely reporting, swift action and instant feedback will be powered by the digital solution thus reducing the time taken in each operation and ruling out the missed preventive or planned tasks to increase the life of the assets and facilitate more uptime of critical assets. Thus leading to more accountable and trackable operations and services fueling a better experience of the workplace. 
Deploy technology in time-consuming and exhaustive tasks: Think of tasks like schedules, work-orders, tracking, etc., and the volume of efforts it requires from the employees and then too unable to avoid errors and delays. A simple workflow of maintenance starts from preparing thousands of schedules for hundred of assets and goes till technician assignment, closure, document submission, and preparing daily site reports. Gift your facility teams a weapon in the form of technology to do these tasks with ease and in much lesser time and effort.
Focus on KPIs: It is very important to keep the key performance indicators at the center of the digital solution for facility management. To provide a flawless service environment to the employees and occupants it is very important to mark out the key areas where the system should be designed to provide insight and tracking. E.g peak hours of employees using washrooms or meeting rooms, percentage of tasks completed under SLA, Asset health, etc. such components on live dashboards will help in taking corrective actions and strategic decisions in the shortest time. 
Factech Kaizen CAFM