What and Why of Utility Monitoring System
What is Utility Monitoring System?
You can't manage what you can't measure. Measurement is the key to improving any process or activity.
---
In any facility, many utilities are supplied like – electricity, water, gas, etc. A utility monitoring system enables us to measure, track the usage of utilities.
---
In a building or facility equipment like HVACs, escalators are heavy consumers of electricity. Monitoring and Controlling will help to cut the utility bills.
Water consumption savings can be tremendous. A good utility monitoring system will help us to track water from different sources like – Supply, Borewell ( Ground Water), STP ( Sewage Treatment Plant), Water Tanks, etc.
Advantages of Utility Monitoring System
Wikipedia has listed the benefits of utility monitoring.
1. Energy cost savings
Generally 5% of the original energy expenses, according to The Carbon Trust. Carbon Trust has conducted a study of over 1000 small businesses and has concluded that on average an organization could save 5%.[1]
2. Reduction in GHG emissions
Lower energy consumption helps reduce emissions
3. Financing
Measured energy reductions help obtain grants for energy efficiency projects
4. Improved product and service costing
Sub-metering allows the division of the energy bill between the different processes of an industry and can be calculated as a production cost
M&T ( Measuring & Targeting)  techniques can help forecast energy expenses in the case of changes in the business, for example
6. Waste avoidance
Helps diagnose energy waste in any process.
How System can help you in monitoring utilities?
Electricity Usage Monitoring
Electricity monitoring not only provides insights into energy consumption but also provides tools for calculating energy savings. The Below figure depicts the electricity consumption trend analytics. From this analytics we can:
Compare Day Wise energy consumption from the selected period

Get peak hours or days by seeing the Maximum, Average and Minimum power consumption.

Get reasons for decline or increase in the actual consumption in comparison to last year ( six months or so)

Optimize HVAC Power Usage
HVAC is one of the most energy consumers in a commercial building. In a good utility monitoring system, you can track and monitor the usage of any asset. Below figure shows the power usage trend of HVAC system.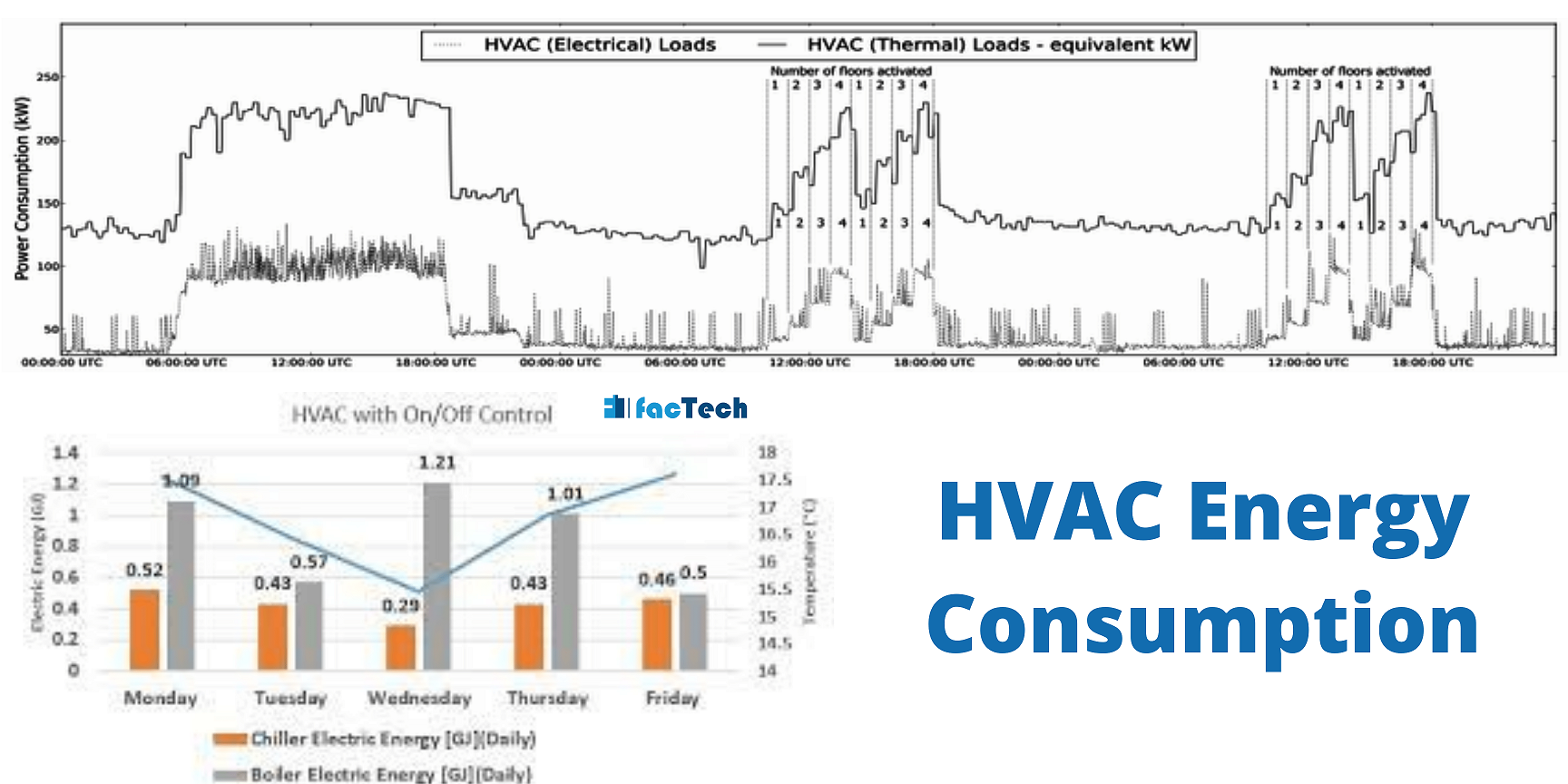 Water Usage Monitoring
Water usage should be tracked from 2 different perspectives:
Source: Water has more than source like – Govt. Supply, Water tanks, Borewell, STP ( Sewage Treatment Plant), etc.

Usage: What is the usage pattern of water across months, days, hours, etc.
Below 2 charts shows source wise water monitoring
---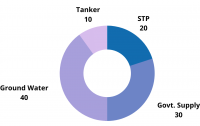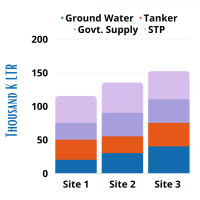 ---
What are the best practices of a utility monitoring system?
1. Detect and Resolve Problems Before Your Annual Audit
2. Measure & Verify Implementation Efficacy
3. Continuously Commission your Building
4. Gain LEED Points
5. Time-of-Use Billing and Demand Management
6. Forecast Usage and Participate in Demand Response
7. Maximize Utility rebates
8. Track Normal Equipment Operations and Anomalies
9. Detect Faults Early
10. Save on Maintenance, Repair, and Operations
11. Detect Power Surges and Prevent Overloads
12. Reduce Hazards from Equipment Downtime
13. Optimize HVAC for Occupant Comfort
14. Anticipate Equipment and Room Usage
15. More Successfully Plan New Spaces
References
https://verdigris.co/pdf/15-Ways-Energy-Data.pdf 
https://en.wikipedia.org/wiki/Energy_monitoring_and_targeting