Kaizen Software PDCA and Facility Management
Kaizen Software PDCA and Facility Management
21st Oct 2010 – In a leadership training program, I get to know PDCA (Plan, Do, Check and Act) theoretically the first time. I was attending the Wipro leadership program. Now in 2022, working and developing software for Facility teams for around a decade, I am trying to the yoga of Kaizen and Facility Management.
Japanese approaches are simple but effective. Kaizen focuses on small daily changes for continuous improvement.
Iterative small changes lead to major improvements in the longer run. PDCA cycle provides a framework for identifying improvement opportunities and evaluating them for action.
Facility Management (FM) is a vast field that covers almost everything in a building or facility. From Air Conditioning to Water Coolers to Restrooms to Visitors to Employees experience. Primarily Facility Management can be divided into 2 branches:
Hard FM: This comprises engineering, Asset Management, MEP works

Soft FM: Soft FM includes housekeeping, visitor, tenant management.
FM & ISO 41001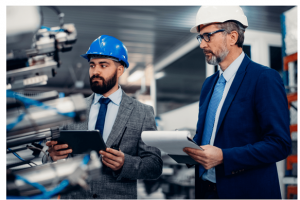 ISO 41001:2018 FM focus on
People

Place

Process
The purpose of facility management is to improve the quality of life of people and the productivity of the core business.
Nowadays Facility Management department is treated as a profit center. Continuous improvement is an important aspect of FM profit center growth.
Why Kaizen in Facility Management?
Kaizen is a Sino-Japanese word for improvement. FM touches so many areas in the workplace – Continuous improvement becomes more important. Any System needs to be continuously improved to:
Maximize ROI

Remaining relevant with time

Delighted customers

Happy Employees
FM is integral to every workplace, so it is important that we make Kaizen part of FM planning and execution. PDCA cycle leads to consistent improvements.
PDCA in FM
Kaizen PDCA cycle allows facility managers to observe, assess, and enhance a given facility's performance in any area. It is also an outstanding tool for data compilation, analysis, and prioritization of problems or finding the root causes.
PDCA four steps are intended to be replicated, perhaps indefinitely, in quest of an ongoing objective. Rather than thinking of the cycle as being circular, think of it as being a spiral, taking the facility to incrementally higher performance levels. This allows for a starting point to be created and for implementation with gradual and continuous improvement, rather than positing one definitive solution or result. The PDCA will also help to identify possibilities and better plan for the transformation.
In the maintenance of equipment, building, or facility PDCA cycle can be
In the "Plan" phase of the PDCA cycle, the Facility manager visualizes the "Quality" and "Cost". Visualized "Quality" and "Cost" help identify potential issues. This is a "Priority" decision.
In the "Do" phase of the PDCA cycle, the Facility Manager conducts layer design and performs the actual operations. The facility team can also get important information regarding the layer. This is the "Layer control" area.
In the "Check" phase of PDCA cycle, the Facility Team checks the information link and information layer. This is the "Information link" area.
In the "Action" phase of the PDCA cycle, the facility team improves layer control and information link. We can obtain improvement know-how in this phase. This is the "improvement" area.
Factech Kaizen CAFM
References
https://kanbanize.com/lean-management/improvement/what-is-continuous-improvement 
http://www.shippai.org/fkd/en/infen/mandara.html