How to Choose Best Inventory Management Software
Best Inventory Management Software
Choosing just any platform from the two recommended models doesn't guarantee you a perfect inventory management software. Each solution is uniquely designed with varying features and functionalities. To find the perfect tool for your organizational setup, you must dig deeper and consider several essential features.
How flexible and scalable is the software?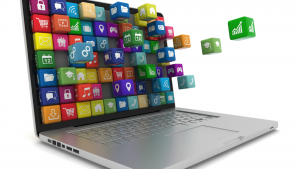 Flexibility and scalability are two of the most important characteristics of a good inventory management system, especially for business owners with future growth and expansion planned.
If your business is only warehousing a few products and running a small team of employees, opting for a high-tier inventory software solution may not be that cost-effective. Having an inventory system that has enough features and capabilities to address your basic needs right now is good, but it's better if it has the ability to scale to match the needs and demands of your small business.
Software integrations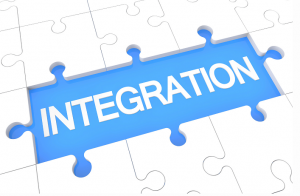 Seamless integration is crucial to any software product, including inventory systems. While inventory management solutions may not include a CRM, there is a possibility you might need that option when engaging with customers during the tracking process.
Inventory software that provides quality management of customer relationships can help boost customer satisfaction by giving your customers personalized access to information regarding their purchase orders. You may give regular updates and/or real-time tracking of orders. You can also respond to queries much faster, ensuring better quality service.
Product Categorization
Inventory management software solutions are equipped with effective filters for various categories such as type, name, date and supplier. They also allow users to quickly sift through different merchandise categories.
Order management

There are various aspects of order management that companies should look into when buying software. A quality inventory management system will seamlessly perform key functions such as sales/purchase management, order tracking and invoicing.
You should also check the degree of automation where order management is concerned. A system with an excellent automation scheme will streamline the tasks of warehouse managers, ensuring more efficient process flows.
Stock Replenish Information
The inventory management system should not be limited to tracking the movement of products among warehouses. It should also provide adequate service to deal with the optimization of the volume of stocks within the operations. It should also be able to do automated calculations when determining optimal stocking levels and reordering points.
A program with distribution planning systems also allows the company to balance the supply and demand across the market of the business.
Inventory management systems allow members of a warehousing project team to keep track of necessary information updates regarding stocks.
By treating information as such and providing an update on these changes the management, full control is given to them even with most of their processes being automated ones.
Additional Features to Consider 

Depending on the nature and complexity of your business environment, you may want to consider these additional features:
Automated Purchase Orders – enables you to save time by automatically emailing purchase orders trelevant suppliers.
Customized Alert System – sends you a notification when stock is low and other important inventory- related updates. Ideal for stores dealing with perishable goods, as it allows you to set up expiry date notifications.
Customer Support
Some solutions offer excellent, round-the-clock operations support at a low cost. Where logistics-related matters are concerned, it goes without saying customer support is a crucial aspect. Having a solid support system for the software you're using ensures you can recover from any issues that may encounter.
Customizable Reports – with this capability, you can gather insightful data from which to draw new actionable strategies.