Asset Tag Best Practices 2023
Asset management is by far the most crucial aspect of facility maintenance. Irrespective of your company type, you must take care of your equipment, furniture, IT devices etc. You must have engaged in asset tagging for this purpose, right?
It involves assigning unique identifiers to physical assets. These IDs help you track, monitor and manage them from anywhere. Asset tags give you real-time insights into the location, condition and performance of your assets.
What's new? Well, to achieve operational excellence you have to tag the right way. In this blog, we'll delve into asset tagging best practices. Let's get started!
What Do You Mean by Asset Tag?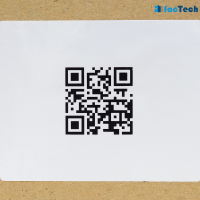 Let's first get down to bass tracks. As discussed, asset tagging is the process of assigning UIDs to your physical assets. These can be barcodes, QR codes or RFID tags. You can easily get a snapshot of your equipment condition remotely.
In other words, these UIDs act as digital asset fingerprints and enable efficient asset management from anywhere. You can get hold of the asset type, maintenance history, performance and everything else in one place.
Read more: How to print QR Code for locations?
What are the Types of Asset Tags?
There are numerous types of asset tags out there. Each type has its own set of features. However, barcodes and QR codes are the most widely used. Before locking the type of asset tag, we suggest you assess your business' unique management needs and asset types.
Before we go any further, let's have a look at the two most popular asset tag types.
Barcode Tags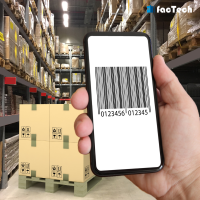 Barcode asset tags are made up of a couple of unique bars scanned through a barcode scanner. This type of asset tagging is easily compatible with your existing asset management systems. Moreover, barcodes are easy to implement. You must have come across these tags in the retail, manufacturing and healthcare sectors. Now, let's move on to the next one.
QR Code Tags
QR codes help store URLs, text, and other data. You can even scan these codes with smartphones. These codes serve as links to asset maintenance records.
In the next sections, we have compiled a list of asset tagging best practices for you to follow. Scroll down!
Know more: 5 functions of scannable codes in digital facility management
Best Practices of Asset Tagging
1. Set Clear Asset Tagging Objectives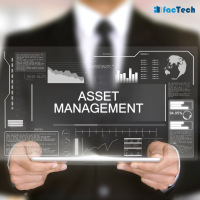 Tt's first important to know why you're tagging assets. Determine the purpose of asset tagging for your organization.
Do you want to improve inventory accuracy, maintenance efficiency or achieve some other objective? So sit down and set your asset tagging objectives first. This will help you plan the next steps.
2. Categorize Your Assets 
Now this practice involves grouping your assets as per their functions, location etc. Categorization is important to streamline the asset tagging process. In such an organization, you can customise tagging approaches for different asset categories.
3. Establish Asset Tagging Standards
Next is establishing standards. These standards ensure consistency in asset labelling and tracking. You can set guidelines for tag design, placement, and data format.
Wait there's more! You also need to define the info each tag should contain- asset name, and location, maintenance history, and next schedule among others. A robust set of tagging standards help streamline the entry and retrieval of asset information.
Read more: Online planned preventive Maintenance of assets
4. Train Your Employees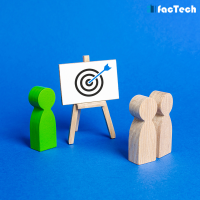 Your employees must be well equipped to efficiently use the asset tagging system. Therefore, design training programs to deliver such knowledge. Your team must be able to scan, enter and update data on the system. This helps enhance data accuracy.
5. Maintain Your Asset Tagging System
Make sure to audit your tagging system every now and then. This means that you should physically verify the presence and condition of tagged assets. Such audits will enhance the reliability of your digital asset records. Apart from data reliability, auditing also helps to replace unreadable/damaged asset tags.
Know more: How to Use Asset Tracking Field feature in Factech Automation?
6. Safeguard Your Asset Data
Finally, you must ensure that asset data is safe and secure. Asset tagging gives you access to financing details and employee assignments. So you might want to safeguard this data from unauthorized access or tampering.
You can implement encryption protocols in data transmission between assets and the central database. Moreover, set the data visibility and editing rights to only authorized personnel.
Wrapping It Up
In essence, asset tagging enables precise asset tracking as well as efficient asset inventory management. It enhances accountability and ensures regulatory compliance. Furthermore, you can gain real-time visibility into asset movement and usage. We have also discussed some of the best practices to realize the aforesaid benefits. From asset categorization to regular auditing, these best practices helps ensure data consistency throughout the asset lifecycle.
Until next time!
Contact us for a free demo of how our expertise can help you achieve your business goals to the best.