Best Practices of Material Gate Pass Management
Material gate pass management is an area of prime concern for your organization if it involves the movement of physical goods. Long gone are the days of using paper documents to authorize these movements.
In this blog, we'll catch a glimpse of how gate pass management software can streamline the entire process and enhance transparency. We'll also enumerate the best practices of efficient gate pass management.  Let's get started!
What is Material Gate Pass Management System?
A Material Gate Pass Management System refers to a software solution which streamlines the authorization and tracking of the material movement within your organization. In simple words, it helps you control what goes inward or outward.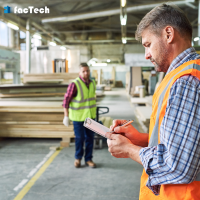 This system finally gets rid of the heaps of paper forms. It completely automates material GPM. Be it documenting or approving gate passes, this software got it all! Wait, there's more. Material GPMS also offers features like real-time monitoring to further enhance transparency and security.
In the next section, we've compiled a list of material gate pass management best practices. Scroll down!
Top 5 Material Gate Pass Management Best Practices
1. Implement a Robust Material GPMS
You need to first have a sound MGPMS for streamlining the entire process of material gate pass management. By robust, we mean the one that ensures a high level of security and accountability.
This digital solution offers a central repository for all the entry-exit info. You are hence able to standardize the process of request, approval and gate pass issuance. Moreover, an MGPMS requires digital signatures for gate passes ensuring only authorized individuals enter the premises with the materials.
A material gate pass management system also has features like real-time monitoring and tracking through barcodes. Make sure that your software has emergency protocols and aligns with your unique business requirements.
2. Verify Vigilantly Using MGPMS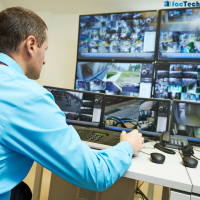 The next best practice is to verify and approve the entry requests with utmost vigilance. Be at ease, as the software make this a lot easier. The security personnel needs to scrutinize all the documents and check the type, quantity, purpose and destination of the materials.
With the advent of digital signatures, personnel errors are mitigated to a large extent. Digital signatures are the encrypted electronic stamps on documents verifying that they haven't been altered. Let's move on to the next one.
Discover more: Upgrade to most advance Visitor Management App in your Security. 
3. Track Materials Efficiently
You can easily track materials using a Material Gate Pass Management System (GPMS). It assigns unique identifiers like barcodes to the materials for easy tracking. Your personnel can scan these materials at the checkpoints. In case of any deviation in current locations, you get immediately notified.
The best part is here. You have the entire material workflow in one place. Yes, you don't have to worry about the audits anymore. Therefore, inculcate this best practice to enhance visibility and security.
Read more: How to send alerts to security personnel in case of any emergencies like fire theft?
4. Ensure Periodic Data Backups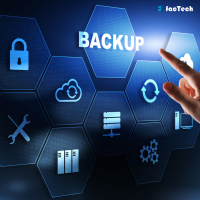 Ensuring regular data backups is by far the most important step to consider. Imagine losing all the material flow, visitor log etc. data. A big blunder isn't it? Data backup ensures the security and integrity of all the essential info on material movement.
First, you have to automate timely backups of your material gate pass management database to offsite locations. Make sure to have multiple copies to guard against cyberattacks and hardware failures.
Moreover, you have to regularly update the backup strategies to align with changes in your security standards and MGPMS architecture.
5. Improve Continuously
Finally, you have to continuously improve your material gate pass management system. This is crucial to keep pace with the changing business processes and technology.
Make sure that your vendor offers regular updates on the features and functionalities of GPMS. Furthermore, you can also integrate hi-tech sensors and AI-ML capabilities. Train your employees continuously and optimize material handling.
---
---
Wrapping It Up
Material gate pass management involves keeping track of the visitors, vehicles and materials going in and out of your facility.
As discussed above, you no longer have to do it manually. A material gate pass management software helps you ace the game with features like real-time monitoring, analytics, data backups, streamlined authentication process among others.
From implementing a robust MGPMS to ensuring regular data backups, we have enumerated the top five best practices for material gate pass management.
We also discussed how important it is to make continuous improvements to the system. You must integrate it with your inventory management systems, integrate automation and AI etc. If you have any further queries, feel free to connect!
Contact us for a free demo of how our expertise can help you achieve your business goals to the best.