Best Enterprise Asset Management (EAM) Software 2023
For an IT company with hi-tech infrastructure or a manufacturing unit with heavy equipment, asset management is the cornerstone of successful business operations. And with enterprise asset management (EAM) software, this becomes a walk in the park.
EAM software has emerged as a game-changer in asset management. Be it equipment or a fleet of vehicles, this digital solution optimizes performance and helps in cost-saving.
In this blog, we'll be discussing the features of EAM software and help you realize why you should get one for your business. So, buckle up!
What is EAM Software?
Enterprise Asset Management or EAM software enables you to efficiently manage and maintain physical or digital assets and extend their lifespan as well. It integrates and centralizes asset inventory, maintenance, procurement and other related activities.
In simple words, EAM software is an easily accessible centralized repository that houses all asset-related information. Be it asset documentation, or maintenance history, you can easily update the database fostering collaboration and enhanced transparency among teams.
A Word on Centralized Asset Management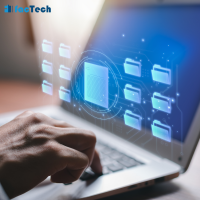 What is centralized asset management all about? Well, it is consolidating all asset-related info in a single central database accessible by authorized users. This centralization helps in better coordination and paces up the decision-making process. Be it training manuals, vendor contracts, performance reports or service complaints, you can store and access them from one single repository.
Now, let's catch a glimpse of the key functionalities of Enterprise Asset Management Software.
Top 5 Key Functionalities of EAM Software
In this section, we have summarized a few key components that make up the EAM software solution. Here you go!
1. Maintenance Management in EAM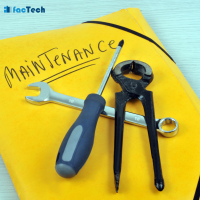 Maintenance management is the key component of enterprise resource management. Using this software, you can easily plan and schedule proactive maintenance of the assets. Furthermore, you can document the repairs and keep them intact at a central location.
Read more about preventative maintenance here: Improving Equipment Reliability with a Preventive Maintenance Plan
2. Digital WO Management in EAM
Next is work order management. As you might know, work orders outline the entire process of any work operation or maintenance task including the assigned personnel. With EAM software, you can easily create, assign and track the progress of maintenance work orders.
You don't have to bod yourself down with paper mountains anymore. This innovative software offers features like automated notifications, status tracking and sharing. Digital work orders, therefore, help you to streamline the maintenance process and address issues promptly.
Check out the process of using this functionality: How to use the category-wise Work Order report in Factech?
3. Inventory Management in EAM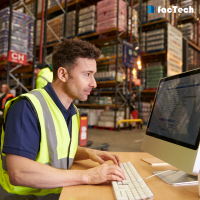 Factech's EAM software also comes with robust inventory management capabilities. You can efficiently manage the spare parts, equipment and procurement with few clicks.
In addition, you can also leverage the data analytics feature to track inventory levels and automate purchase order generation accordingly.
Discover more here: How to get started with Factech's Inventory Management? 
4. Document Management in EAM
This component of EAM software allows users to store, organize, and access asset-related documents. All the critical files like equipment manuals, warranties, as well as any regulatory compliance records, will now be up-to-date and at your fingertips.
Read more on Document management in Factech EAM software.
5. Compliance Management in EAM
The best part is that an enterprise asset management system also helps you to meet industry-specific standards and regulatory requirements. There are a plethora of features like quality controls, and sustainability measures among others to help you with compliance.
What are the Benefits of Enterprise Asset Management (EAM) Software?
Now that we're aware of the different functionalities of enterprise asset management software, let's quickly go through its features below:
1. Track Your Assets with EAM Software
As obvious, you can track your assets' location, maintenance and performance. Factech's asset management software comes equipped with barcode scanning that enhances visibility.
Such a feature helps you to effectively schedule maintenance activities, track asset movements, and protect against loss or theft. That's right! The entire asset lifecycle will be right in front of your eyes.
Discover more: How to Use Asset Tracking Field feature in Factech Automation?
2. Plan and Optimize with EAM Software
With this software, you can schedule tasks, plan resource allocation and streamline maintenance operations.
Additionally, you'll come across a task prioritization feature. This allows you to arrange maintenance tasks and other complaints as per their urgency. This eliminates chaos as well as dodges any major disruptions to equipment performance.
3. Analyze Data with EAM Software
Factech's enterprise resource management software also helps you to generate dashboards and reports.
Be it maintenance history, downtime statistics or work-order completion rates, you can view all of these metrics in a single frame. Such dashboards will help you spot patterns and anomalies in asset performance and schedule repairs accordingly.
4. Get Access from Anywhere with EAM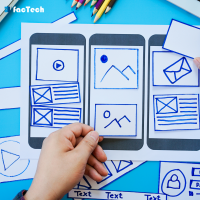 You can access asset-related information on-the-fly from wherever you want. This is possible through EAM mobile apps.
Technicians can easily retrieve maintenance history and manuals using such apps. This results in faster decision-making and enhanced productivity.
Read more: How to use Technician Mobile App?
Final Words
In this blog, we shed light on the different features and benefits of EAM software. Factech's enterprise resource management software is state-of-the-art when it comes to mobile access and data analytics. Whether it's WO management or asset maintenance, you can rest up as Factech's innovative EAM software is here to ace the game.
Related Links
Asset Performance Monitoring in Facility Management
Importance of KPI in Asset Management
Save 40% on Asset Maintenance Costs
Contact us for a free demo of how our expertise can help you achieve your business goals to the best.