Smart FM for Energy-Efficient Buildings
In this day and age, sustainability is at the forefront of all businesses. Smart facility management (FM) is nothing but a greener and digital alternative for enhancing operational efficiency and occupant comfort. But wait, how exactly is it greener? In this blog, we'll explore how Smart FM helps in transforming into energy-efficient buildings. Let's get started!
What do you mean by Smart FM?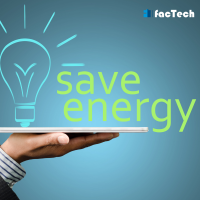 Smart FM comprises all the intelligent digital solutions that make facility operations a breeze. It consists of cutting-edge technology like Internet of Things (IoT) devices, sensors, and data analytics software. The benefits of smart FM are manifold. It enables energy management, enhances occupant comfort and productivity, and saves a whole lot of resources.
As mentioned before, companies are eager to embrace sustainable practices and facility management is no exception. You can minimize your environmental footprint and lower operational expenses through smart FM. Yes, that's right! This will in turn help you to attract environmentally conscious stakeholders and stay ahead of the game.
Smart FM paves the way to a greener future while delivering tangible benefits to the bottom line. Let's understand this further in the succeeding sections.
What does Smart FM Consist of?
Before we take you through the benefits of Smart FM, let's catch a glimpse of its components.
Energy-Efficient Lighting in Smart FM
To save energy, you can go for many technologies like LED lighting, daylight harvesting systems, and motion sensors. These provide efficient illumination and ensure that lights are only active when needed.
HVAC Systems for Energy-Efficient Buildings
In addition, Smart FM also consists of advanced heating, ventilation, and air conditioning (HVAC) systems. Variable speed drives, energy recovery ventilation, and smart thermostats are some of the technologies that optimize HVAC performance and reduce energy waste.
Read more here: What is an HVAC System and What are its Parts?
Renewable Energy Integration in Smart FM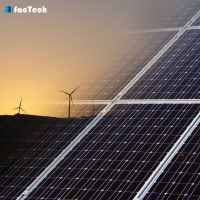 Now this is an interesting one. You can even integrate solar panels or wind turbines into building infrastructure. Such renewable sources will further reduce reliance on conventional energy sources. Smart FM includes several mechanisms for monitoring and optimizing renewable energy generation.
Space Optimization for Energy-Efficient Buildings
The basic idea is to monitor the occupancy levels in the room and adjust the lighting and heating accordingly. Smart FM makes this possible through occupancy sensors and data analytics. This ensures that energy is only used in occupied spaces, minimizing waste in unoccupied areas.
Energy Management Systems in Smart FM
Energy management systems enable centralized control and monitoring of energy-consuming devices and systems. You can easily track energy usage, set energy-saving targets, and hence optimize consumption. Moreover, you can leverage real-time data analysis and reporting to identify areas of inefficiency and enforce corrective measures.
Automation for Energy-Efficient Buildings in Smart FM
Smart FM integrates building automation and control systems that centralize the management of various building systems, including lighting, HVAC, security, and access control. This is truly a game-changer. Such integration enables seamless coordination and optimization of energy-consuming devices.
Predictive Maintenance in Smart FM
Smart FM also incorporates predictive maintenance. It is the process of identifying and planning maintenance tasks to dodge any unanticipated breakdowns in equipment. You can gain into energy usage patterns, identify potential equipment faults, and proactively schedule maintenance activities. This approach minimizes energy waste and significantly extends the lifespan of assets.
Know more: Save Energy Consumption of HVAC with Predictive Maintenance
How Does Smart FM Reduce Energy Consumption in Buildings?
Monitor Your Energy Levels in Real Time
Monitoring a building's energy consumption is the first and foremost aspect of smart FM. You can leverage real-time data for this purpose. Such a data-driven approach enables proactive decision-making to reduce energy waste and lower utility costs. 
Automate Your Processes and Be Energy Efficient
Next is using automation technologies. For instance, automated lighting systems equipped with occupancy sensors adjust lighting levels based on occupancy and time, ensuring energy-efficient illumination.
In a similar vein, intelligent HVAC controls regulate temperature and ventilation settings based on occupancy and environmental conditions. Furthermore, demand response and energy load management strategies enable buildings to participate in energy conservation programs.
Top 6 Key Strategies to Implement Smart FM for Energy-Efficient Buildings
Energy Audit and Benchmarking for Energy-Efficient Buildings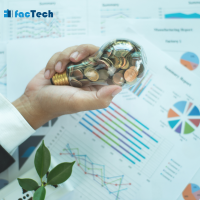 An energy audit involves a thorough assessment of the building's energy consumption. It includes identifying inefficient areas and analyzing historical energy data. You can then make sense of the trends and patterns in this energy usage data to craft optimization strategies.
Benchmarking is the process of setting a baseline for comparing your building's energy performance with industry standards. This helps in setting realistic energy reduction goals.
Sensor-Based Monitoring for Energy-Efficient Buildings
You might remember that we have talked about IoT and sensors. As you may know, these sensors enable real-time monitoring of energy usage, occupancy levels, and other environmental conditions.
Using such sensors, you can gather data on lighting levels, temperature and humidity patterns among other factors. Not only this, but you can also integrate these sensors with the centralized FM system.
Demand Response and Load Management in Smart FM
Finally, implementing demand response strategies allows your building to respond to signals from utility providers during peak demand periods. You can curtail non-critical energy usage or shift it to off-peak hours when electricity demand is lower. This not only helps reduce strain on the electrical grid but also potentially earns financial incentives.
Furthermore, load management techniques help schedule energy-intensive operations, such as equipment maintenance or large-scale processes, during periods of low energy demand. In simple words, you have to strategically manage energy usage to make your built environment less high on energy!
Final Words
In this blog, we first got down to the brass tacks. We took you through the very meaning and components of Smart FM. Moving further, we explored the benefits and key strategies to transform into an energy-efficient built environment. If you have any queries or suggestions, don't hesitate to contact us!
Contact us for a free demo of how our expertise can help you achieve your business goals to the best.