Importance of IoT and Digital Twins in FM
IoT and digital twins are redefining the way we manage and optimize our built environment. You don't have to inspect the equipment manually or indulge in reactive maintenance anymore. Yes, that's right! These cutting-edge technologies are here to bolster your foresight.
The synergy of IoT and digital twins is unlocking new possibilities like energy efficiency, predictive maintenance, and scenario simulations among others.
In this blog, we'll discuss the impact of these smart technologies on facility management. Let's get started!
What are IoT and Digital Twins in Facility Management?
The Internet of Things (IoT) refers to the interconnection of digital devices with unique identifiers capable of data transfer. Such an exchange doesn't need any human intervention.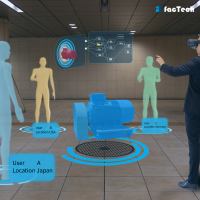 In a similar vein, IoT in facility management (FM) integrates smart devices like sensors into the building infrastructure. These sensors collect data on occupancy, asset performance, temperature etc. The data is then transmitted to your computers from where you can spot interesting patterns and optimize FM.
Next, let's talk about digital twins in FM. Digital twins are virtual models of physical objects. Let's say you create an equipment's digital twin. It'll collect real-time data from the real asset and help monitor its behaviour.
Benefits of IoT and Digital Twins in FM
Let's now catch a quick glimpse of these technologies in FM.
Real-Time Data Collection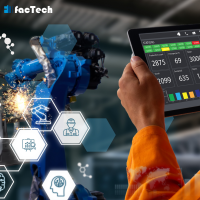 As aforesaid, IoT sensors help collect real-time data on occupancy levels, temperature, humidity, equipment performance etc.
Such a feature enables you to continuously monitor all such vital parameters without wearing yourself down. Digital twins enable remote monitoring and control of facilities, and you can oversee geographically diversified assets as well!
And the best part? You can leverage data analytics to detect anomalies in asset performance or air quality etc. Once you do that, plan for issues addressal and dodge downtimes.
Predictive Maintenance 
Predictive maintenance is a proactive approach wherein you schedule the asset maintenance before major disruptions in its performance. We just discussed how IoT enables us to collect performance data in real time. You can analyze both current data and asset maintenance history to anticipate future maintenance needs.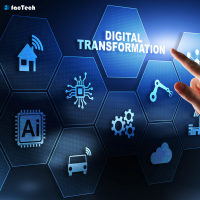 Wait there's more! You can create a virtual replica of the assets (digital twins) and adjust various factors to predict outcomes. Such an approach saves repair costs, reduces major breakdowns and expands asset lifespan.
Read more: What are preventive maintenance procedures?
Energy Efficiency
Digital twins create simulations of the asset's energy usage scenarios. This helps you to extensively study consumption patterns and optimise the equipment settings. You can further leverage predictive analytics to forecast future energy needs and plan accordingly.
You can even model how renewable energy sources will be integrated into the building infrastructure. This'll help you gauge their potential impact on energy consumption.
Read more: Smart FM for Energy-Efficient Buildings
Space Utilization Optimization
IoT sensors transfer occupancy data to digital twins. These virtual models create replicas of layouts and other arrangements of the spaces. These models evolve rapidly as data is updated in real-time. You, therefore, gain remote visibility into space occupancy, Next, you can allocate the resources like heating, lighting etc. to the spaces efficiently. 
IoT and Digital Twins in FM: Key Challenges
So far, we have been highlighting the bright sides of these innovative technologies. However, there are some key challenges that need a heads-up. Let's discuss.
The first and foremost challenge is the integration of IoT and digital twins with your building's existing systems. These technologies have complex interfaces and it can be oft-times challenging to install and use them.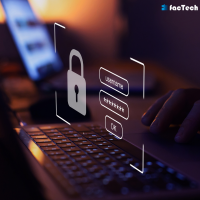 Moreover, you'll have to ensure that robust data integration tools are well in place. This is because you'll have to get data from diverse points and store it all in a single system. Heterogeneity and complexity in formats can pose further challenges.
As you might know, data security also emerges as a prime concern when the number of interconnected devices increases. While these challenges shouldn't deter you from adopting these technologies, it's crucial to address them with strategic planning, employee training, data safeguard tools etc.
Wrapping It Up
In this blog, we emphasized the importance of IoT and Digital twins in facility management. IoT is the interconnectivity among various digital devices capable of data transfer.
While digital twin is the virtual replica of any physical asset be it a space or equipment. IoT sensors enable data transfer from the real assets to the digital twins. These twins are updated in real-time allowing you to monitor changes.
IoT and digital twins in FM also face several challenges like complexity in installation and data heterogeneity. However, you can overcome this by focusing more on the benefits, strategic planning, employee training, effective change management etc.
If you have any further queries, feel free to get in touch!
Contact us for a free demo of how our expertise can help you achieve your business goals to the best.