What is Kaizen CAFM and How Does it Work?
In today's fast-paced world, businesses and organizations are constantly seeking innovative ways to enhance their operational efficiency and productivity. One such approach gaining prominence is Kaizen Computer-Aided Facility Management (CAFM) offered by Factech. This revolutionary concept combines the principles of Kaizen, a Japanese philosophy of continuous improvement, with advanced technology to optimize facility management processes. In this article, we will delve into what Kaizen Computer-Aided Facility Management is and how it works to empower organizations in achieving operational excellence.
Understanding Kaizen

Kaizen, derived from two Japanese words, "kai" (change) and "zen" (good), represents the philosophy of continuous improvement. It emphasizes incremental, continuous, and systematic improvements in processes, products, and operations. The core principles of Kaizen include:
Elimination of Waste: Kaizen focuses on reducing waste in all its forms, such as time, resources, and effort.
Standardization: Standardized processes form the foundation for improvement by providing a baseline for measuring progress.
Employee Empowerment: Employees are encouraged to participate in identifying problems and suggesting solutions.
Small Steps: Instead of radical changes, Kaizen promotes small, manageable improvements that accumulate over time.
Understanding Computer-Aided Facility Management
Computer-Aided Facility Management (CAFM) involves the use of technology and software to manage and optimize various aspects of facility management, including maintenance, space planning, asset tracking, and more. CAFM systems centralize data, streamline workflows, and provide valuable insights for informed decision-making.
Kaizen Computer-Aided Facility Management
Kaizen CAFM by Factech is a groundbreaking approach that seamlessly integrates the principles of Kaizen with advanced CAFM technology. It aims to revolutionize facility management by fostering a culture of continuous improvement, efficiency, and data-driven decision-making.
How Kaizen CAFM Works
Data Centralization: The foundation of Kaizen CAFM is the centralization of all facility-related data. This includes information on assets, maintenance schedules, space utilization, and more. This centralized data repository acts as a single source of truth for facility managers.
Continuous Monitoring: Kaizen CAFM continuously monitors and analyzes various aspects of facility management. It tracks asset performance, maintenance activities, energy consumption, and other key metrics.
Problem Identification: By leveraging data analytics and AI, the system identifies inefficiencies, bottlenecks, and areas for improvement. It automatically generates reports and alerts facility managers to potential issues.
Employee Engagement: Employees at all levels are encouraged to participate in the improvement process. They can submit improvement suggestions, report issues, and track the status of their suggestions within the CAFM system.
Incremental Improvements: Instead of overhauling processes, Kaizen CAFM emphasizes small, incremental improvements based on data-driven insights. This approach ensures that changes are manageable and have a measurable impact.
Performance Metrics: Key performance indicators (KPIs) are established to measure the success of improvement initiatives. These metrics help in quantifying the impact of changes and guide further improvements.
Feedback Loop: Kaizen CAFM fosters a feedback loop where the results of improvements are continuously evaluated. This allows for the refinement and optimization of processes over time.

Benefits of Kaizen CAFM
Implementing Kaizen CAFM by Factech offers several benefits to organizations:
Improved Efficiency: Continuous improvement leads to enhanced operational efficiency, reduced downtime, and lower operational costs.
Data-Driven Decision-Making: The system provides real-time data and insights, enabling informed decision-making for facility managers.
Enhanced Asset Management: Assets are better maintained, leading to increased lifespan and reduced replacement costs.
Increased Employee Engagement: Employees feel empowered to contribute to the improvement process, leading to a more engaged and motivated workforce.
Sustainability: Kaizen CAFM helps in reducing energy consumption and waste, contributing to sustainability goals.
True Cloud – No Capex: Kaizen CAFM is 100% on cloud. Kaizen CAFM is a multi-tenant, vendor-managed cloud solution with endless room to support growth.
Product Overview :-
Below are key modules or services part of Kaizen CAFM product suite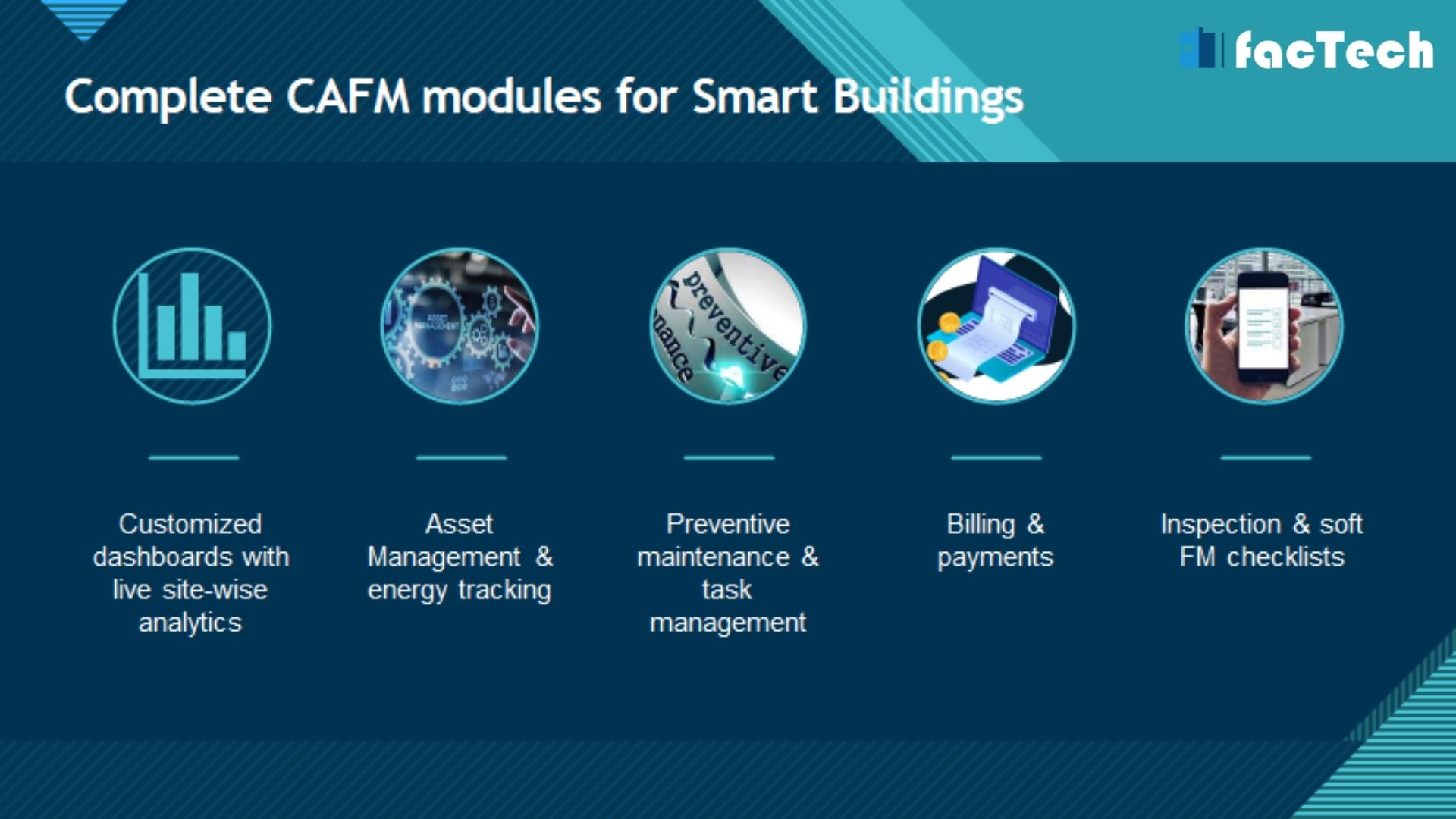 Conclusion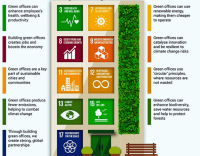 Kaizen CAFM by Factech represents a significant shift in the way organizations approach facility management. By merging the principles of Kaizen with cutting-edge CAFM technology, it fosters a culture of continuous improvement and empowers organizations to achieve operational excellence. With the ability to centralize data, monitor processes, and engage employees, Kaizen CAFM is poised to transform the way businesses manage their facilities, ultimately leading to greater efficiency, cost savings, and competitiveness in today's dynamic business landscape.