Digital Facilities Management: Benefits & Challenges
Digital Facilities Management (DFM) is an integration of a myriad of data-driven tools like IoT, BIM (Building Information Management), and AI-ML among others to optimize facility maintenance. It enables you to monitor the assets in real time and detect anomalies before disruptions. Every benefit comes with baggage. Digital facilities management brings several challenges as well. In this blog, we'll brief you on the benefits and challenges of DFM to give a comprehensive overview of its importance. Buckle up!
Best 4 Benefits of Digital Facilities Management
#1 Save Bucks on Facilities Management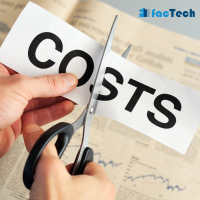 Digital Facilities Management (DFM) gives you several cost-saving opportunities. Do you know about preventive maintenance? It's the process of routinely maintaining your facilities to keep major breakdowns and downtimes aloof. Such proactiveness prevents costly repairs and you can channel those funds into other investments. Furthermore, smart building systems can optimize a facility's energy consumption through continuous monitoring and data analytics. This will substantially reduce your utility bills and enhance operational efficiency. Using DFM, you can give a break to paperwork and cut back on administrative costs through digital documentation and cloud storage.
Know more: Save 40% on Asset Maintenance Costs
#2 Enhance Space Utilization with DFM
Next is space utilization optimization. Digital facilities management encompasses the use of space management software. It collects occupancy data via sensors and builds reports on resource utilization. You can identify the underutilized or model spaces and reconfigure them into valuable areas like recreational rooms, and cafes or to meet the growing facility needs. The software comes with desk and room management features as well. Employees can leverage desk management mobile apps to locate vacancies and reserve desks as per preferences. Moreover, your occupants can track the room availability on the latter.
Related Read: Facility Space Management; Its Importance
#3 Elevate Tenant Satisfaction with FM Software
FM software elevates tenant experience through fast response times, improved communication and transparency between the stakeholders. Your tenants can use the digital FM software to upload complaints with images as well as give feedback. In addition, you can prioritize the tasks based on urgency and track the progress all in a single window. What else? Well, you can ensure a comfortable and safe ambience using digital FM. Yes, that's right! With access control systems and visitor management systems, the aforesaid objective is achievable.
Learn more: Elevate Tenant Experience in Corporate Facility
#4 Leverage Reporting & Analytics to Optimize Maintenance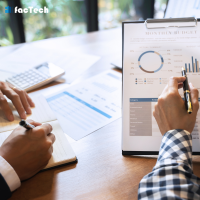 Finally, we come to data analytics. You can collect data from the equipment, machinery, occupants etc. and gain further insights into their past and current conditions. Such analysis helps you make informed decisions on further maintenance schedules, repairs and replacements. For instance, predictive maintenance algorithms leverage historical maintenance records to forecast the future needs and risks of equipment failure. Such a data-driven approach to asset management ensures that assets are well-maintained and serve their intended purposes efficiently.
Top 4 Challenges in Digital Facilities Management
#1 Balancing Initial Investment & Long-term Savings
Now, let's have a look at the challenges. The first one is the substantial upfront cost of digital facilities software. You'll have to invest in the necessary infrastructure- hardware, software, storage systems, and employee training among others. The costs involved can be a barrier for small companies with less funds. As we discussed in the preceding sections, DFM allows the efficient maintenance of the assets resulting in long-term savings. As the facility manager, your role lies in convincing the top management and other stakeholders to look beyond the immediate expenses and see the bigger picture. With strong leadership and change management systems, this challenge can be easily overcome. You'll have to outline the projected costs and benefits of the digital facilities management program to check for feasibility.
#2 Navigating Integration Complexity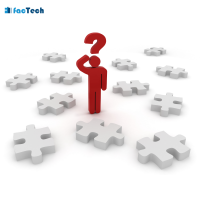 The next challenge is the integration complexity. Digital facilities management involves the amalgamation of tools like IoT & sensors, vendor management systems, security systems, data sources etc. You'll have to oversee the unification of your existing processes with the new technology. Till now, you might have been using different protocols, data formats or file storage systems. Are these compatible with the DFM software? If not, can we bear the expenses of a complete revamp?  Yes, this is going to be a cumbersome job.
#3 Employee Training on Digital Facilities Management
All of your employees might not be techies. Therefore, you'll have to design the training programs according to the diverse skillsets and experiences of your people. Resistance to change is yet another challenge. Your team might not want to change from the traditional processes to the digital solutions. Overall, employee training is a resource-intensive and time-consuming process.
#4 Ensuring Data Privacy on Digital Systems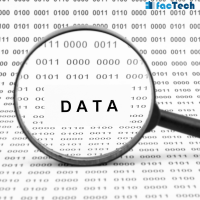 Last but not least is data privacy. Digital facilities management software stores sensitive data on employees, tenants, equipment, vendors, financial transactions etc. You'll have to continuously monitor and trace any potential security breaches.
The Bottom Line
In this blog, we elaborated on the benefits and challenges of digital facilities management. While DFM systems equip you with enhanced cost-savings, space utilization, energy conservation etc., it does come with challenges like training, integration complexity and data privacy. In essence, you'll have to weigh your options, capacity and long-term objectives judiciously to truly harness the power of digital facilities management.
Contact us for a free demo of how our expertise can help you achieve your business goals to the best.