How to issue item in Inventory Management?
Step 1.
Click on the +order section under issue option, appears on the left side of the screen.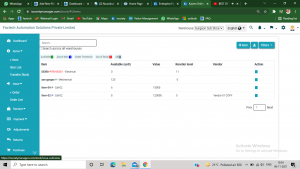 Step 2.
Add the details of issued item like –
*Name of the item.
*Quantity issued.
* Employee, department and details can be added as per requirement. ( refer screenshot)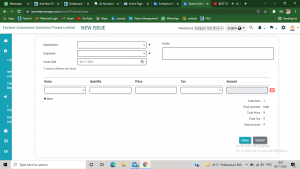 Step 3
After filling all the details, click on issue option, and you item has been issued successfully.