7 Reasons to Save Energy in Buildings
What do you know about energy efficiency? Probably this- It is the practice of using less energy to get the same job done. Yes, you're right but the burning question is- Why should you as a facility manager care to save energy in buildings? What kind of economic and social benefits are you going to reap for your business?
From big cost savings to occupant well-being, we'll be taking you through seven of the most compelling reasons to save energy in buildings. Let's hop on!
Top 7 Reasons to Save Energy in Buildings
#1 Save Big on Your Energy Bills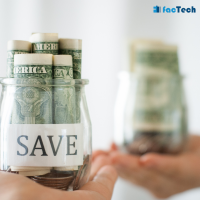 One of the tangible benefit of saving energy in buildings is a visible reduction in utility bills. Be it a commercial property or a residential society, cutting back on costs helps you with budgeting. There are many energy-efficient options like LED lighting, smart thermostats, and insulation upgrades to lower the energy consumption of your buildings.
As aforesaid, you'll be able to save big on energy bills and allocate the resources elsewhere like on more essential maintenance projects. With rising energy prices, saving energy in buildings ensures long-term sustainability and bottom-line profit. Now, let's have a look at the other and more environmental benefit.
#2 Reduce Your Carbon Footprint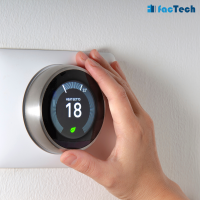 Your buildings contribute significantly to greenhouse gas emissions. And it's up to you how you take initiative and mitigate this deleterious impact.
Get this- when your buildings consume less energy, dependency on fossil fuels is reduced which are primary CO2 sources.And cutting back on CO2 emissions is basically mitigating adversities like global warming, habitat disruption among others. As a facility manager, you can shoulder this social responsibility of preserving the environment.
Adopt energy-efficient technologies, optimize your HVAC systems and encourage energy-saving practices among your occupants.This aligns your business with the global objective of energy saving and demonstrates your corporate values well to the stakeholders.
Know more here: What are Sustainable Building Practices?
#3 Be Immune to Energy Supply Disruptions
Saving energy can also take the form of transitioning to renewable sources. Yes, that's right! As a facility manager, you must be well-aware of the energy supply disruptions. Power outages, electric grid failures etc. are such pain in the neck, aren't they?
What if your power backup systems were integrated with renewable energy sources like solar panels or wind turbines? Such self-reliance mitigates the impact of supply disruptions. In this context, to save energy in buildings is not to ensure convenience but also to maintain security in the face of unforeseen events.
#4 Ensure Occupant Well-Being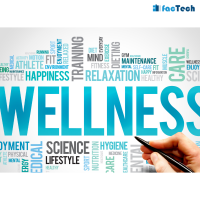 Energy conservation creates healthier indoors. This directly impacts the well-being of those who live, work, or visit the building. You can improve the insulation, optimize your HVAC systems and install LED lights. As a consequence, you'll have better control over indoor temperature, humidity and air quality.
All such measures have significant impact on respiratory health thereby, contributing to the well-being and productivity of occupants. 
Read more: Why & What of Indoor Air Quality (IAQ)?
#5 Stimulate Economy & Job Creation
You can spark the economy as well through energy saving methods. How come? Well, energy- efficiency initiatives generate employment opportunities in construction, manufacturing and other sectors.
Moreover, the saved costs can be directed to other innovative projects contributing to economic vitality. Did you just realize that? Saving energy in buildings is not just about buildings but extends to economies and job prospects.
#6 Enhance Your Buildings' Value
Next is enhancing the value of your property. Remember we discussed by cost-savings? Let's make it a point here that energy-efficiency also elevates the intrinsic value of your building.
Saving energy in buildings leads to higher NOI (net operating profit). This attracts investors. Moreover, you can even command premium rental rates and property valuations.
Wait there's more! Building resilience against supply disruptions and alignment with sustainability trends further solidifies the appeal to the stakeholders.
#7 Be Future Ready
Finally, energy-effciency prepares you for the future. You can turn your building into  future ready asset by integrating renewable sources and making it more resilient.
Environmental awareness is on a stride and you need to ensure compliance. Sustainability is the necessity of the future and for increased profitability, energy efficiency is of strategic importance.
In a Nutshell
Wrapping it up, energy saving is need of the hour. Why, exactly? Well, we have encapsulated seven of the most compelling reasons to save energy in buildings above. Cost savings, regulatory compliance, occupant satisfaction, enhanced property value and sustainability are few of them. Remember, energy-efficiency can take the form of being vigilant, relying more on alternate energy sources and taking greener initiatives. As a facility manager, you h've the prime responsibility to not only elevate your business' operational efficiency but also to mitigate its environmental impact. With this, we'll sign off for now. If you have any queries/suggestions, feel free to drop a line!
Contact us for a free demo of how our expertise can help you achieve your business goals to the best.