How FM Tech is Transforming Facility Management?
We're glad you landed here! Facility management is the process of overseeing the built environment's operational efficiency. It's quite labour-intensive, perhaps. Facility managers are bogged down by occupant complaints, maintenance sheets etc. However, with the dawn of technology, facility managers are in for a treat! FM tech is transforming facility management and saving a lot of resources.
FM Tech comprises IoT and sensors, data analytics, automation etc. In this blog, we'll deep dive into the realm of FM Tech, explore its benefits and understand how it's reshaping the industry. So, buckle up!
What's the Deal with FM Tech?
FM Tech stands for facility management technology. As the name suggests, it consists of a gamut of digital solutions to elevate and sustain facility operational efficiency.  
For instance, FM tech comprises Computerized Maintenance Management Systems (CMMS). It digitizes all maintenance activities through an array of software solutions: Space management, asset tracking, and inventory management among others.
FM tech is transforming facility management by optimising workflows, reducing costs and promoting sustainability. Let's see how it aids in intelligent building operations in the subsequent sections.
Know more: What is Kaizen CMMS System?
FM Tech Benefits: Transforming Facility Operations
FM Tech Enables Real-Time Monitoring
You can leverage the remote monitoring features of your digital FM system to watch the security, equipment etc. This helps in prompt issue identification and resolut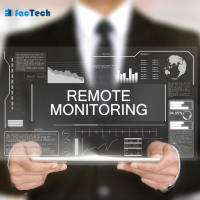 ion.
And the best part? You can engage in proactive planning of maintenance activities, minimizing the risk of unanticipated breakdowns. This proactive approach not only improves operational efficiency but also helps reduce maintenance costs and enhance overall facility performance.
FM Tech & Resource Allocation: Transforming Facility Management
As discussed above, you can plan for the maintenance activities well before using FM digital tools. In addition, with real-time data and predictive analytics, FM Tech is transforming asset utilization and waste management.
This enables resource optimization as you gain insights into resource usage patterns, allowing informed decision-making: allocation, procurement, and staffing. Let's hop on to the next benefit.
Know more: Establishing a Predictive Maintenance Software
FM Tech & Agile Workspaces: Transforming Facility Management
This refers to optimizing workspace utilization and adapting to evolving work patterns. FM Tech is transforming facility management through space management software and IoT sensors.
How does this work? Well, your software will provide real-time insights into space occupancy and utilization. This helps in identifying underutilized areas and reconsidering space allocation and redesign.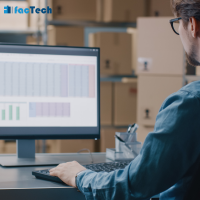 Moreover, FM Tech supports flexible work arrangements like hot-desking and remote work by providing seamless integration with smart building systems. This integration enables employees to easily find and reserve available workspaces.
So what's the delay for? You must embrace the agile workplace strategies facilitated by FM Tech. Create dynamic, adaptable work environments that foster collaboration and enhance employee productivity!
FM Tech is Transforming Inventory Management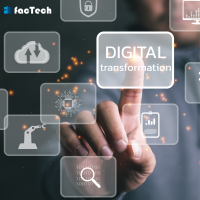 FM Tech is transforming inventory management and procurement processes. This helps in optimizing inventory levels and streamlining procurement processes for cost control.
Technologies like RFID and barcode scanning let you get real-time visibility into the location and status of assets. This ensures efficient asset utilization and loss prevention.
Elaborating further, FM Tech enables timely procurement based on predefined thresholds. This mitigates stockout risks and ensures the all-time availability of essential supplies.
All of the aforesaid is achieved through integrated software systems- centralized purchasing, supplier management, and contract tracking. You can now achieve cost savings, shake off administrative burdens, and ensure seamless supply chain operations.
Read more: How to Choose Best Inventory Management Software ?
FM Tech & Sustainability: Transforming Facility Management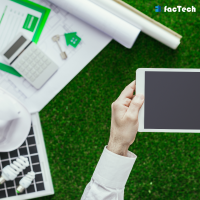 FM Tech reduces the environmental footprint of buildings and facility operations. But how? It leverages smart building systems and automation to monitor and regulate energy usage. This enables optimal energy consumption and waste reduction.
Adding to this are features like occupancy sensors, intelligent lighting systems, and HVAC controls. These leverage real-time data to reduce energy consumption when spaces are unoccupied. Furthermore, FM Tech helps in identifying opportunities for recycling and offers automated waste management mechanisms.
Wait, there's more. Computer-aided FM systems help you monitor water usage, enabling reliable resource consumption. You must have realized by now that FM Tech not only helps with your duties but also contributes to a greener future.
Read more: Role of digital facility management- Smart buildings, Green buildings, and Sustainable development.
The Bottom Line
Summing it up, FM tech is revamping facility management through an array of software that streamlines facility operations, reduces your burden, and minimizes cost and chaos!
As we have already elaborated above, FM tech optimizes resource utilization and improves occupant experiences. This is done through real-time monitoring, predictive maintenance, and data-driven decision-making.
It is here and has become the trend. FM Tech is evidently empowering businesses to unlock new levels of productivity and sustainability in their operations. Still, thinking? Embrace the future of facility management. We're here to answer all your queries!
Contact us for a free demo of how our expertise can help you achieve your business goals to the best.