How to Improve WELL Score of Your Building?
Nowadays, businesses are prioritizing occupant health and well-being like never before. Facility managers are striving to achieve sustainable indoors and maximum tenant satisfaction. And, this is the right time to introduce the concept of WELL. The WELL building standard is an assessment of your built environment based on 10 concepts for promoting occupant welfare. Take it easy, we'll elaborate on these 10 concepts in the succeeding sections and also enumerate ways to improve WELL score of your building. Buckle up!
What Do You Mean by Building WELL Score?
The International WELL Building Institute (IWBI) introduced the WELL certifications aimed at health-first factors in buildings. This standard helps you to monitor your building's performance and analyze it to enhance well-being efforts.
You must improve WELL score of your building to weave a sustainable future together. Let's now have a look at the 10 concepts around which this score revolves.
Ten Concepts of Building WELL Standard
As discussed, the building WELL score is based on 10 factors namely, air & water quality, thermal comfort, light, sound, movement, nourishment, materials, mind and community.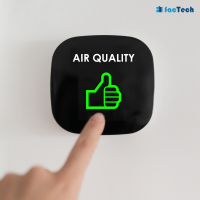 You need to install air filtration systems to filter out indoor air pollutants. Furthermore, make sure to timely maintain and clean the HVAC systems to ensure optimal airflow. Your tenants spend 90% of their time indoors, therefore, indoor air quality is a prime determinant of their health.
Next is water quality and efficiency. To achieve this, consider implementing water filtration plants and water conservation methods like low-flow fixtures/rainwater harvesting etc. You'll also have to ensure that your eateries are serving hygienic food to the occupants. Nourishment is yet another concept and you must conduct regular inspections to maintain high food quality.
Now, let's talk about light and thermal comfort. As the facility manager, you can leverage occupancy data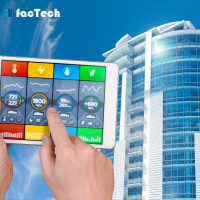 for lighting and heating the rooms. Make sure that your building has maximum natural light and the temperature is set as per individual needs while also conserving energy. You're not done yet!
To improve the WELL score of your building, you should also design parking lots, bike storage facilities, walking paths and open spaces. All of this comes under the movement aspect of WELL. Furthermore, make sure that your spaces are quiet and peaceful to avoid noise pollution and occupant discomfort.
Another concept is materials. It's advisable to have sustainable and non-toxic materials in your building infrastructure. The last two concepts are mind and community. These foster connection and the mental well-being of your occupants. You can consider using a biophilic design for your building and conducting mental health workshops for this purpose.
Strategies to Improve Building WELL Score 
In this section, we have compiled a list of strategies to help you achieve the WELL certification. Take a look!
Assess Your Building on WELL Concepts
By now you must be well aquatinted with the 10 WELL factors. The first step is to internally assess all these aspects of your built environment.
Evaluate if the current condition of your building is at par with the WELL standards. Check the air & water quality, level of noise pollution, space designs, HVAC etc.
Once you're done with the assessment, try to analyze the data and identify room for improvement. Note that regular assessments are advisable to keep track of your progress towards WELL certification.
Discover more: How to configure Electricity or Water Reading Logs?
Take Expert Consultation to Improve WELL Score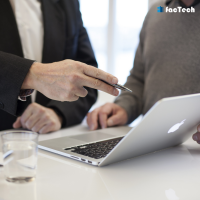 You can read about the certifications and WELL principles from literally anywhere. However, translating these principles to practical design can be quite challenging.
Since you'll have to incur substantial costs for improving building WELL score, make sure to do it right. Engage with experts with sound knowledge of WELL infrastructure. Consult architects and interior designers with such project history.
Empower Occupants with WELL Principles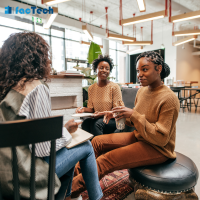 The next best strategy is to empower your tenants with WELL principles. For this purpose, you can conduct workshops and send manuals across.
Make sure to emphasize how this will lead to their own well-being. Encourage them to participate in wellness programs like stress therapies, community gatherings etc. Such awareness will lead to healthier habits and overall wellness.
Related Link: Elevate Tenant Experience with FM Software
Maintain Timely to Improve WELL Score
Finally, you have to make continuous improvement a religion. All the strategies you initially implemented will be in vain if consistency is absent. Yes, we're talking about timely maintenance schedules that your team often misses.
Be proactive and ensure routine checks of water, air, energy consumption, occupant health and other relevant parameters. Furthermore, ensure regular maintenance of HVAC systems and adherence to WELL standards.
Wrapping It Up
In this blog, we discussed the ten WELL concepts and the strategies to improve the WELL score of your building. It's important to first internally assess the parameters like air quality, water efficiency, movement, light, thermal control etc. Next, based on the current building performance, you should seek advice from consultants for WELL certification. We also talked about how you can foster a community feeling by encouraging occupant participation in wellness programmes.
If you've any further queries, feel free to connect!
Contact us for a free demo of how our expertise can help you achieve your business goals to the best.