Security Guard Tracking Software & Security Guard Patrol Software
Security Guard Patrol Software
A security guard's work entails more than just crossing checkpoints while performing tours or posting directives. More is expected of our front-line security workers than traditional paper-based systems can provide.
Supervisors must keep an eye on distant workers while also managing the back end of their business. Tools that provide GPS tracking for real-time visibility and self-guided reporting for incident and activity reports are critical to operational performance.
What exactly is guard tracking software?
Security guard tracking software enables security professionals to manage and track all physical security tasks digitally and in real time. Organizing guard tours and checkpoints, real-time incident reporting, post orders, enhanced team communication, and other activities are examples of activities. These insights often ensure that their security guards adhere to contract standards and meet all checkpoints.
Security Guard Tracking Software
Here are a few things to consider when deciding whether your organization requires a security guard tracking system:
Tour Status: You must ensure that a guard checks off their checkpoints without having them phone you every hour.
Checkpoint Health: You need to know right away if there is a problem with an NFC tag checkpoint.
Supervisor Bandwidth: Your supervisors do not have the manpower to drive from site to site during shifts to check on solitary guards.
Various Locations: Your staff administers many places, each with its own requirements, such as distant locales, packed events, parking structures, and so on.
Incidents of Critical Importance: During an incident, your supervisor must be able to view what is happening in real-time.
Reporting: You need dependable incident reporting that is foolproof and can withstand lawsuits if necessary.
Customer Satisfaction: You must meet client expectations by providing honest and regular updates on their property.
Keep Track of your Night Security-Guard patrolling module
IoT is the technology that drives automation and is changing the world we see now into a totally integrated system as a whole. With the usage of CCTV, VMS, and Boom Barriers for security, we are automating our security as well. But security guards have been there all the time, you want to know how they are really working at their nights shifts in your society.
We have come up with another addition to our system: the Factech Guard Patrolling Module, an App based Security Guard Tracking for apartment building!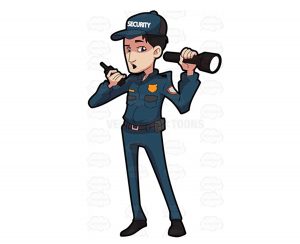 With this new experience, you can actually get real-time reports of the guards without asking anyone and without checking any register
Can define patrolling routes, Patrol timings and checkpoints inside your society and get real-time alerts in case of any violation.

Each checkpoint is geotagged to ensure the guard actually covered the location.

Define escalation matrix to automate escalation process.

Get automated real-time detail reports.
How to Track Guard Patrolling in Residential Complex Security?
iSocietyManager – Operating System for your Society Management