Smart facility management for Smart Buildings
Long gone are the days of traditional buildings. With the advancement of technology, bricks are becoming smart and facility management is even smarter. Ever wondered what it would be like to work in a building that automatically adjusts its temperature, lighting, and security systems to suit your preferences?
Fasten your seatbelts as we delve deeper into smart facility management and how it can transform our buildings.
What is Smart Facility Management and How Does It Work?
Smart FM combines the use of advanced technologies like data analytics, IoT and automation to maintain the infrastructure and optimise performance. This intelligent facility management system allows data collection from HVAC, lighting, security, occupancy and various other sources.  This enables real-time monitoring of buildings for problem identification and optimisation.
1.1: Sensors and IoT Devices in Smart FM
The Internet of Things (IoT) is the linchpin of smart facility management. IoT and sensors collect real-time data on various building systems and transmit it to a centralized system for analysis. These sensors can be used to monitor various parameters like temperature, humidity, air quality, occupancy, and energy consumption. IoT devices such as smart thermostats, lighting controls, and security systems help in automating building systems based on the data collected.
1.2: Data Analytics Software 
Data analytics software is used to analyse the data collected by sensors and IoT devices. It helps in identifying energy-saving opportunities, equipment faults and other maintenance needs. It also predicts future issues based on current asset performance data and recommends corrective actions to improve building performance.
1.3: Automation for Optimisation
Smart FM systems can automatically adjust building systems to optimise performance and reduce energy consumption. For instance, a smart HVAC system adjusts temperature and airflow based on occupancy and usage data. In a similar vein, smart lighting systems can adjust brightness and colour temperature based on the time of day and occupancy. Automation thus enables predictive maintenance i.e., timely detection of problems for minimising downtime.
1.4: Smart User Interfaces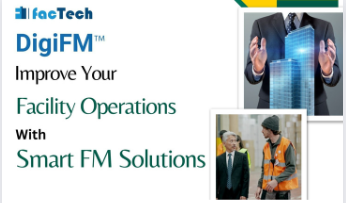 Smart user interfaces like dashboards and mobile apps, allow facility managers to monitor and control building systems. For instance, occupants can mobile apps to adjust the temperature or ventilation levels in their workspace. Additionally, facility managers use real-time data to optimize building systems, reduce energy consumption, and improve overall building performance.
What are the benefits of Smart FM?
Facility managers can now kick back and relax as smart FM is here to save their day. Wondering how? In this section, we have compiled a few benefits of using smart FM for smart buildings. It's time to say goodbye to manual maintenance and hello to streamlined facility operations.
2.1: Optimal Efficiency and Comfort
Smart FM allows building managers to monitor and optimize building systems in real time, ensuring optimal efficiency and comfort. It can identify and resolve issues quickly, preventing downtime and reducing maintenance costs. It also automates building systems, reducing the workload of facility managers and ensuring that building systems operate efficiently.
2.2: Energy Saving and Cost Reduction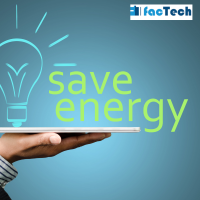 Smart FM can help reduce energy consumption and costs by optimizing building systems and identifying energy-saving opportunities. It can monitor and control HVAC systems, lighting, and other building systems to ensure they operate efficiently and only when needed. Smart FM can also identify energy-saving opportunities such as upgrading equipment and systems, implementing energy-efficient practices, and reducing waste.
2.3: Improved Occupant Satisfaction
Smart FM helps improve occupant satisfaction by providing a comfortable and safe ambience. It can monitor indoor air quality, temperature, and lighting. It also enhances security and safety by monitoring and controlling access to the building and identifying potential security threats.
In a Nutshell
Smart FM is a combination of advanced technology with innovative strategies to optimise building performance, reduce energy consumption, and improve occupant comfort. You can quickly go through its manifold benefits above. Smart FM has automated processes and increased efficiency. It won't be an exaggeration to say that it has taken the facilities world by storm.
Cheers to smart buildings and a smarter future!
Contact us for a free demo of how our expertise can help you achieve your business goals to the best.