8 Key Characteristics of Smart Facility Management
Facility management can be a daunting task, but it doesn't have to be that way!  Technology is rapidly evolving and the way we manage our buildings is changing. Let's take a deep dive into smart facility management and explore how these smart features can streamline facility operations.
What's the Deal with Smart Facility Management?
Smart facility management involves the integration of a diverse array of technologies like sensors, automation systems, and analytics software. It collects data about a building's performance and provides insights to the facility managers.
In today's data-driven world, intelligent facility management is indeed a boon. It enables facility managers to make data-driven decisions and automate facility operations. Wondering about the benefits? It's simple- improved efficiency and longevity of buildings at reduced operating costs.
Top 8 Key Attributes of Smart Facility Management 
Now, let's catch a glimpse of the 8 key characteristics of this innovative technological solution. By incorporating these key attributes, facility managers can stay ahead of the curve and ensure their buildings operate at their maximum potential.
1. Real-Time Monitoring and Analytics
Real-time monitoring is the cornerstone of any intelligent facility management system. This feature comprises advanced IoT sensors and connected devices that collect real-time data on HVAC, lighting and security among other building systems.
 With real-time data at their fingertips, facility managers can quickly track equipment performance, energy consumption and space utilisation. For instance, if a sensor detects an abnormal increase in temperature, the system can automatically alert the facility manager. The manager can schedule maintenance activities at the optimal time to prevent full-blown disasters.
In a similar vein, analytics software can identify trends in energy consumption and provide recommendations for optimizing energy usage and reducing costs. It's like having an energy-saving coach, right in your pocket!
2. Security and Access Control
Security is always the prime concern, isn't it? That's you need various security tools to safeguard your buildings and assets. But, do you know what smart security features mean exactly?
First and foremost, smart facility management systems use access control technologies to ensure the entry of only authorised individuals on the premises. Nowadays, smart cards and biometric scanners are used for this purpose.
Have you heard of video surveillance? Smart facility management systems take this feature to the next level with intelligent video analytics. These tools use AI algorithms to analyse footage and alert the facility manager of potential security threats like glass breaks or any kind of tampering with the equipment.
3. Going green with Smart Facility Management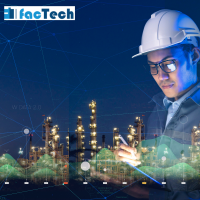 You can help save the planet by using a smart facility management system. You heard that right. From tracking carbon emissions to managing water usage and waste, these systems provide the tools you need to make a difference.
Facility managers can track their facility's environmental impact in real-time, with comprehensive energy consumption reports. With such information at their fingertips, facility managers make informed decisions on cutting back energy usage and saving money on utilities.
Sustainability is also about creating a healthier workplace to boost employee engagement and productivity. Smart facility management systems help optimise indoor air quality, reduce chemical exposure and promote a safer work atmosphere.
 4. Smart Integration for Optimal performance
Smart facility management is all about integrating various systems and technologies to optimise performance. By harnessing the power of integration, facility managers make informed decisions about resource allocation, space usage, occupant experience and other facility operations.
Let's consider a few examples to understand what integration looks like in action. We can integrate the HVAC system with the lighting system to adjust temperature and lighting based on occupancy levels. In addition, connecting the building management system with weather data can help optimise energy usage. Facility managers must remember that smart integration is the key to smart facility management!
5. Flexibility for Easy Adaptability
Facility management is an ever-changing field that needs to have a flexible design for greater adaptability to changing circs. Whether it's responding to new regulations, technology or occupancy levels, facility managers need to make adjustments swiftly and efficiently.
Come rain or shine, facilities must be running at their best. But how can flexibility be imbibed into the facility management system? Let's see. A smart facility management system uses real-time analytics for predictive maintenance. Facility managers can easily detect anomalies beforehand to prevent major disruptions in equipment performance.
That's not all! Flexibility also means switching to energy-efficient systems and compliance with new regulations. Smart facilities are built with a modular design so that they can easily be modified as per the changing needs.
6. Automation in Smart Facility Management System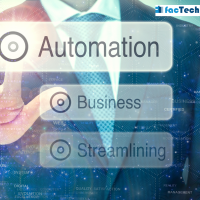 Facility management involves a plethora of routine tasks, such as scheduling maintenance, tracking inventory, and generating reports. These tasks can be cumbersome and prone to human error. By automating these tasks, facility managers can save time and increase accuracy.
But how is this automation achieved? A smart facility management system leverages IoT technology and predictive analytics to track equipment performance and automate maintenance scheduling. And the best part? Nowadays, mobile apps are used to make adjustments on the go!
Smart facility management automates HVAC and lighting systems to alter the temperature and lighting as per the occupancy level. Automation leads to reduced human intervention and more time for strategic planning.
7. Predictive Maintenance 
Traditional facility maintenance is reactive. It means that maintenance tasks are performed after a problem occurs. This approach can be costly and time-consuming, often involving downtime and repairs.
Predictive maintenance, on the other hand, allows facility managers to identify potential issues before they turn into major challenges. By proactively addressing malfunctions, facility managers can effectively reduce downtime.
Smart facility management uses machine learning algorithms (ML) to identify abnormal patterns in asset performance.  For instance, facility managers can identify energy waste issues and take proactive measures to address them.
8. Scalability for Business Growth
Scalability allows facility managers to add new features, upgrade systems, and adjust processes as the business grows and expands. Smart facility management systems often use open architecture, which allows for easy integration with the new systems. Furthermore, these intelligent systems allow remote access making it easier to manage facilities across multiple locations and support business growth.
Summing It Up
In this blog, we have explored the top eight characteristics of smart facility management. A facility management system is not just about keeping the lights on and the building running smoothly. It's about optimising performance, improving efficiency, and creating a better environment for all stakeholders.
So, let's keep these characteristics in mind and continue to push the boundaries of what facility management can achieve!
Contact us for a free demo of how our expertise can help you achieve your business goals to the best.