What are Advantages of Property Technology Systems ( Proptech)
What is property technology or PropTech?
PropTech (property technology) is the use of information technology (IT) to help individuals and companies research, buy, sell and manage real estate. Similar to the way FinTech focuses on the use of technology in finance, PropTech uses digital innovation to address the needs of the property industry.
Technology isn't just impacting the world of consumer products. Technology is having an impact on all facets of life, and commercial real estate is no exception. Advances in technology are reshaping commercial real estate to the benefit of tenants.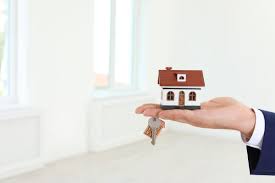 Advantages of property technology:
 Data Is No Longer Exclusive-     A few years ago, it was really difficult for tenants to conduct market research on their own so therefore they had to be dependent on the landlords. But now with the advent of technology, that once-hidden information is available free and subscription real estate tools. With these tools, you can more easily find the right property for your needs and walk into a negotiation with confidence, knowing what to fight for.
Increased innovation in the real estate market– Sensors, big data, and data analytics enable the real estate market to innovate more. Big data can supply information and knowledge necessary to make informed decisions, which makes it more practical to buy and sell more properties.
Faster communication– Social media, email, Skype and text messaging now allow you to move more quickly and contact landlords faster to seize opportunities.
More transparency– Various tools can help people to track their property transactions at the touch of a button. New technologies such as big data or blockchains particularly improve transparency.
Transactions take place faster– Technology is making it much easier to close on a deal. Electronic signature technology is simplifying application and closing processes by taking paper completely out of the equation.
There Is More at Your Fingertips– Smart building technology makes it possible to control the heating and cooling system, turn lights on and off, engage security systems and monitor energy consumption remotely from a mobile device anywhere in the world.
Factech is a Proptech company with the aim of Digitizing every building and simplify facility management.