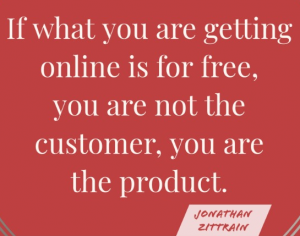 Rahul Berwal was scratching his head. Everyone in his community was complaining about a lot of unwanted calls & emails. The Gate Management System, they bought 3 months back, has leaked their contact details.
Now the association members have decided to replace the Free Visitor Management System with a reliable one. But the damage is already done.
There are many ads offering free community, visitor management system.
Infamous Ads on the internet:
Life-Time Free ERP !!
Free Visitor Management System !!
No Hardware Cost, No Software Cost – Manage your community without any charge !!
No Charge for 1 year, with 6 Devices free of Cost !!
Everyone knows from school days –  There is no such thing as free lunch.   Still, many people decide to go with free software apps. Though everyone has doubts and they question themselves.
Questions comes to our mind while  taking free Community Management Software
How free products can be of good quality?
Will data be safe – not sold or used for other purposes?
Will our problem be solved without paying a penny?
How the company is offering free services, hardware?
But, when the salesperson tells them reasons why her company offering free, some think that let's try once, anyway if it's free then we'll not have any accountability for this buying decision. But we forget that there is a hidden cost, which is 2 to 3 times higher than if you take a good quality product by paying an affordable price.
Unreasonable answers given by the salesperson:
Our company is well funded, and we have enough funds to run it free:  Can you imagine Investors to put his hard-earned money to waste it by offering free services.
We are in acquisition mode so offering free: No company with long term vision makes free customers if they can't earn from them in different ways.
This wrong philosophy of going for free community systems relates to an article that  I read last year. The title of the article is – "When something online is free, you're not the customer, you're the product." by Jonathan Zittrain
Disadvantages of free community management apps
You are treated as a product and not a customer. This is a big loss, you lose authority
The problem will not get solved – then why we take it.
Privacy loss
Time Waste. You lose a lot of time trying to fit free software. Remember TIME IS MONEY.
Your personal data is used or sold to other systems.
Share your views about free offers of Community Management systems here!!