Top Facility Management System- Facility Technology
Facility Management Systems
Facility operations should be automated to bring in transparency, speed, track ability and scalability. Facility companies are adding value in term of brand as well as efficiency by replacing manual, paper or excel based system with much advanced time and money saving online facility management systems. While, it is taking its own sweet time to achieve acceptability by middle and lower staff in term of usage but top management knows there is no option other than bringing in complete end-to-end software solution- sooner the better.
Facility Management Service
Today, we are going to discuss some points which are indispensable before finalising a solution:
Ease of Use: Facility Management is very large and complex systems unlike others such as HR, Sales, Purchase or finance where the users are mostly educated and range form middle to top levels. But in facility, apart from managers it also involves housekeeping, technicians and security guards who are very difficult to train. Thus to overcome this challenge, user interface should have a very simple, Aesthetic and minimalist design.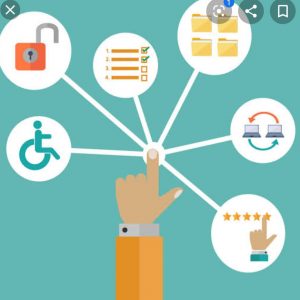 Complete & integrated: As in our body one organ in dependent on another, in every system one part is dependent upon another. We just can't automate one, two or three parts in isolation and expect than the system runs up to desired level. For example, if we bring in an app based complaint management system then it will require real-time data from technician attendance, spares inventory, vendor and several other modules. So we lose our purpose when we think that bringing one part online and leaving another would work just fine. So we should choose a system which covers the whole facility process ranging from billing, complaint, inventory, visitor management, planned preventive maintenance, manpower, budgeting and that's not all every sub processes should be talking to one another in full integration.
Communicate with external systems: Our body organs are functioning in full integration with one another and in good health well that's great but does the story ends there? No. We talk to other people in order to live, help, work etc. In a similar way, even if a facility management system is internally well organised and well connected with robust functioning, simple interface and everything, still there are macro factors which needed to be taken into account and connected. Consider finance ERP, the bills that facility system generate accurately and in a single click needs to reflected in the finance ERP of the organisation. Otherwise all entries have to be redundantly done which would expose us to errors, delays, efforts, again resulting in chaos. Payments which are done and received by facility system also need to be sent to ERP. There are lots of such third party applications which are required to be integrated in order to get a fully streamlined facility operations process flow like access control hardware, electric prepaid meters, payment gateways and more.
Evolved and up-to-date: Suppose a system is technically very advanced but losing its track on real use cases. Furthermore real use cases cant be fully ascertained at a particular point of of time, rather it is a process which takes years of up-gradations, taking inputs from real users and subject matter experts and inculcating those crucial inputs into the functioning of the solution. If some people creates a solution and think it will be on the top the game for long time then they are gravely mistaken. In this era of technological revolution everyday or every week technology is changing for good and also use cases are becoming more demanding and complex. In this scenario, it becomes extremely important to look for a company which nurtures a culture of timely development on solution with inputs from users. Consider the examples of industry behemoths like Nokia, Snapdeal, Compaq who vanished overnight. Customer requirements should always be the focus of a tech company with a clear intention of being relevant by adding realistic features and continuous technological development. If a facility manager is facing difficulty tracking the actual time spent by a technician on a particular complaint or if an RWA want to add guard patrolling to their requirement then the current system should be able to cater to all such practical problems without leaving them in lurch.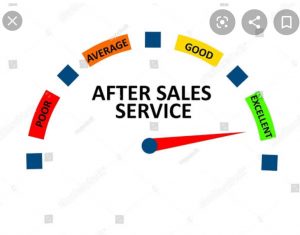 Prompt support, training and self-usability: Suppose you are in the midst of generating month's bills and today is the last date. you face an issue with the bill format or GST update. You raise a ticket and gets a solution in matter of ours. what a peace of mind, or else you aren't sure when you are getting the support, everything is botched up.  Now a second scenario, you can customise your dash-board, select your bill plans, create your own reports, change settings etc. through an easy interface on your own, thus requiring least support. It is going to save you a great amount of time and frustration in waiting for support. The extract of all this is to select a system which is at least 80% self-configurable and moreover with few hours response SLA. You don't want to suffer afterwards right? so making all your research today and taking an informed wise decision is always beneficial. Isn't it.
What you think  what else we should consider deciding Facility Management Software?