Why digitization of operations is unavoidable post-Covid?
Digitization of facility and maintenance operations is of utmost importance in a post-Covid reality, in fact in a co-Covid life.
Since the virus is going to stay for more years to come and all the domains have witnessed a huge digital push, it would be unfair to think that facility and maintenance could survive with traditional methods. And why should they?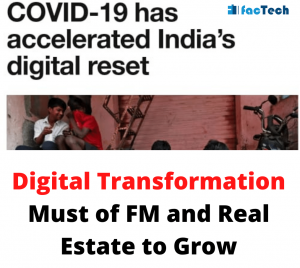 Facility and maintenance may not be at the front but they are undeniably the backbone and it would be dangerous to ignore their digital transformation for long.
Let us see why it is important to bring technology into the facility and maintenance operations in real estate, hotels, hospitals, and institutions:
1. 50% less need for personal contact: In day-to-day working a manager has to see the weekly and daily tasks and distribute them to the responsible people manually. This work order creation and distribution can be automated by a CAFM (Computer-Aided Facility Management) system. Task alerts and descriptions are sent to the technicians in their mobile App. Further, technicians don't have to fill the paper checklists of their preventive or breakdown maintenance job and submit it back to the maintenance office every time. Rather they just fill the checklist instructions digitally and submits them instantly without any need of running around the campus.
2. Remote operability:
Management can track and control everything on a site remotely, even from their home or car or an office in a different city. Since all the transactional data of work orders, tasks, approvals, and submissions are getting updated in real-time with timestamp and location, so evidence-based management is made possible. The beauty of the system is that a drill-down analysis of the data can be done from a top abstract view to a more detailed granular view. This transparency reduces the need of appointing several middle-level physical checks and thus reducing the risks of the workforce getting exposed to the virus.
3. Digital billing and payments: There are a lot of payment collection and invoicing on daily basis. Entities like vendors and clients are involved in day-to-day transaction. A modern facility management system handles such transaction online and automatically through a single click billing and payment gateway integration. So, clients bills, vendor PO's, and payments are all done with ease on the e-facility platform. This reduces efforts and errors to a great extent and bringing down significant unnecessary physical contacts.
4. IoT's and AI in the facility: A big number of departmental meeting and discussions can be avoided and even much informed and fast strategic decisions can be sought from a system which applies intelligence into the raw data collected over a period of time. This certainly saves time and on the contrary, empowers management to get more deep insights based on KPI's and system intelligence. E.g a good system can give you insights like which brand of assets has performed well over past years so that you can choose the right make of assets in new buildings. Furthermore, the integration of assets and facilities with online hardware devices called IoT (Internet of Things) to get real-time data such as readings, quantities, parameters and measures lets you avoid going on-site every time to keep records. This data is used to increase the safety, life, and efficiencies of the assets.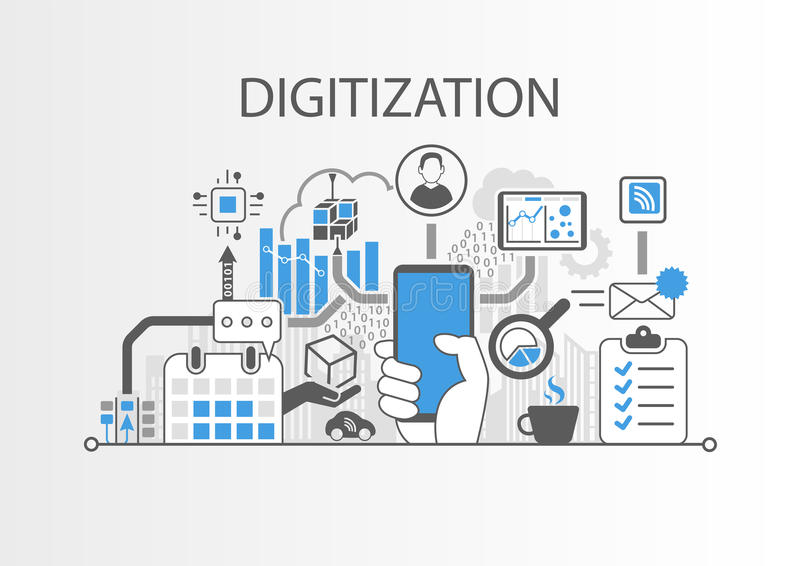 Till now, facility and maintenance digitization has been limited to very large clients like big factories, five star hotels and multinational corporate parks. But this is the time for this revolution to reach to the middle and lower levels where even moderate offices, malls and institutions could take advantage of this need-of-the-time and great solution. This is the time to digitally overhaul even the backend or spine of operations such as facility and maintenance management, which is long due and awaited.
Factech is providing Digital Solutions for your Facility and Property Management Operations.